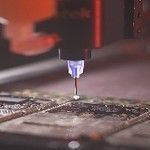 Engineering360 has asked its users about the latest design trends and features related to Polymers and Plastic Resins. They have also shared their product applications and tips on how to buy and use these products.
See the entire survey
Do you have any advice for people relative to buying or using polymers and plastic materials?
36 answers
Look at total cost of ownership - often people focus on minimizing one area of cost (for example tool cost) that jeopardizes the end product. Lowest cost comes from the right combination of part design, material selection, tooling, manufacturing process.
~Bill M, Senior Mechanical Engineer, Round Rock, TX
Never compromise on the quality of raw materials if you manufacture standard products. Do not change the source of raw materials as much as possible to achieve consistency.
~NANDA KUMAR NARAYAN, Technical Support, Bangalore, India
Understand the application to the fullest. Temperatures, Impact required, wall thickness, weatherability, how it is used, useful life, chemical contact.........
~John H, General Corporate Mgmt, Manchester, NH
3D image in brain is important. The plastic material has or works with bigger deflection than metals. So any idea should be based deflection not force.
~Hiroshi Shimizu, Engineeering constultant, Kawasaki Kanagawa, Japan
Give enough attention to polymer class selection before selecting the right material within a polymer class (Stage-wise focusing from broad to narrow)
~Niels S, Engineering Consultant, Nijmegen, Netherlands
Try to use mostly recycled polymers with some additives to improve desired strength and hence we can reduce cost and waste material piling up.
~Sriram V, Consultant, Chennai, India
Define the requirements of the part before you pick a material or start a design. Try to stay away from localized fraternizing.
~Gene Jackson, Engineering Consultant, Deer Park, WA
More than one typical property must be considered when selecting a polymer, and that pricing can be very volatile.
~Jeff W, Business Development Manager, Engineering Materials, Ashland, VA
Define conditions where products are used and specify desired material as detailed as possible.
~Harri H, Sourcing, Espoo, Finland
Look for strategic partnerships and don't bid on price alone. Security of supply is important.
~Business Management and Materials Consultant, Atlanta, GA
Be careful ask for tested product ask for UL approved formulas ask about IEC tests
~Tom F, Manufacturer, Corte Madera, CA
Know the quality standards and performance requirements for the specific application
~Robert S, Marketing/Sales, Mississauga, Canada
A good knowledge in what conditions they will be used and materials knowledge
~Matt S, Design Engineer, Wrexham, Uk
Use the resources at the manufacturers - they can influence the new materials
~Kathleen K, Marketing/Sales, Reading, PA
Search the knowledge about polymers and keep updated about new developments.
~Ricardo R, Engineer, Carapicuiba, Brazil
Make sure you have the right applicators and accurate measuring equipment
~Peter B, Research & Development, Berry, Australia
PP is best one, if strength is not a issue . ABS is best for aesthetic
~Nithin P, Design Engineer, Hyderabad, India
I am too early in the learning curve to be giving anyone advice.
~Douglas S, Research & Development, Jacksonville, FL
Not for other than use in manufacture of boats and small ships
~Derek K, Naval Architect, Waihi, New Zealand
Work with trustworthy individuals with great references
~Richard M, Purchaser, Greensboro, NC
Use the tech help at the manufacturers / distributors
~Art Irons, Engineer, Vadnais Heights, MN
Understand your needs before selecting any material
~Madhukeshwar Talwar, Engineering Consultant, Pune, India
To minimize the purchase of any product using them
~Andika K, Technical administrator, Malang, Indonesia
Polymers/composites can replace almost everything
~Zane G, Student, Riga, Latvia
Reuse of waste streams from other manufacturers
~Richard M, Marketing/Sales, Lynchburg, VA
Technical data sheet should be easily available
~Sunil N Kulkarni K, Design Engineer, Pune, India
No, we are a small PV research company.
~Renai, Materials Scientist, Deeside, UK
To work stronger with local suppliers
~José T, Marketing/Sales, Valencia, Spain
Let the suppliers compete
~Kimmo R, Research & Development, Akaa, Finland
Look for new products
~Andrew S, Research & Development, San Jose, CA
Buy low, sell high
~Lee C, Purchaser, Omaha, NE
Versatile material
~Teo P, Quality Control, Murgab, Kuwait, Philippines
Technical input
~Technical Support/Services, Pepinster, Belgium
Test everything
~Yori C, Research & Development, Mishmar HaEmek, Israel
Not really
~Marketing/Sales, Rockwood, MI
Silicone
~Marlon M, Engineer, Irvine, CA