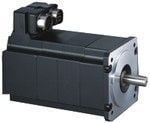 Engineering360 has asked its users about the latest design trends and features related to DC Motors. They have also shared their product applications and tips on how to buy and use these products.
See the entire survey
Do you have any advice for people relative to buying or using DC motors?
32 answers
Yes. Generally the motors of standard companies are of good quality and last for years. Even after many years, when problems do come, they are generally to do with bearings and not with motor winding itself. So see if you can repair them yourself by replacing bearings. The 'advice' given by the original manufacturer is always to buy new ones and that will prove to be very expensive. Your old motor still will have lot of life left.
~Manufacturing, Hubli, India
I work with hydraulics and use DC motors to produce the needed flow for small power pack units that are powered with 12 or 24 volt. Before selecting the DC motor you need to look at your working pressure and flow requirements. I had to go back to my salesman and recommend that they use a different crane that has a lower working pressure to get a decent continuous operation time vs cooling time.
~John M, Design Engineer, Perrysburg, OH
Please check complete specs for the unit which is compatible for your application. Especially Current,Voltage, Watts, and RPM ratings.
~Cruz Jr. O, Technical Support, Quezon City, Philippines
Sizing the motor can be quite tricky; please consider operating temperature when optimizing. Magnet bonding can be a very tricky area.
~SUBRAHMANYAM SISTA, CHIEF TECHNICAL MENTOR, HYDERABAD, INDIA
Use and/or search the right motor for your application. Some manufacturers of devices often use the wrong motor (in my experience).
~Martin L, Technical Support, Hoorn, The netherlands
Carbon Brush life has dramatically improved over the years and should not discourage one from buying a DC over an AC motor.
~Ed S, Regional Sales and Service Manager, Lakeland, FL
WATCH FOR TERMAL RUN AWAY CONDITIONS FOR VARIABLE LOAD CONDITIONS (SHORT INTENSE REPITITIONS)
~DAVID P, Engineer, WESTLAND, MI
Choose the right type of dc motor for the particular application that you require
~Fredrick G, Engineer, Suva, Fiji Islands
Make sure you buy from a reliable supplier who is using a conservative design.
~Mathys B, I am a retired electrical engineer, now doing consulting., Benoni, South Africa
Select proper Dc motor starter with timer & motor control resistance cutting
~Gopendra Saraswat, Technical Support, Shahdol, India
Opt for the DC motor which serves your purpose better in a cheaper way
~Akshay Gosavi, Student, Nashik, India
Check the torque needs in comparision with the available voltage
~Fred G, Design Engineer, Salem, US of A
Ourselves,I talk about the design of a river boat with DC motors
~Technical Support/Services, Madrid, Spain
Do ciclic test to check life. Even more if you use gearbox
~Jose A., Design Engineer, Seville, Spain
A good knowledge of all motors and controllers parameters
~Etienne L, Journalist, Hericy, FRANCE
Change to ac brushless if you can, much more accurate
~Quality Control/Assurance, Toronto, Canada
Beware that a DC motor can generate huge torque! Yes!
~General Management, Porto, Portugal
Use motors with best performance / efficiency
~Eugen E, Project Manager, Luzern, Switzerland
Take your time selecting,series ,shunt wound.
~Craig O, Industrial Electrician, Perth, Australia
Good resistance in high temp. environment
~Dan M, Engineering Consultant, Honey Brook, PA
Make sure you know how it will fit in
~Alan J, Research & Development, Dayton, OH
Understanding application, and limits
~Mark C, Firefighter, Greenwood, IN
Do more resaerch before buy a motor
~Jun Hung, Engineer, Miri, Malaysia
Read your tecnical books first
~DAVID Y, Design Engineer, ABINGDON, UK
I want to be able to do that
~Larry L, Technical Support, Daly City, CA
Cooling system design
~Vijay S, Project Manager, Chennai, India
APPLICATION AND PRICE
~GEORGE H, Facilities Manager, WORCESTER, MA
Better to use BLDC
~Binosh M, Student, Trivandrum, India
Enjoy yourselves!
~Engineer, Seattle, WA
Yes FLutek
~Pere Roura, Owner of a Little Aiport for Ultralight Aircraft near Barcelona, Palafolls, Spain
Brushless
~Jerry Aulick, Design Engineer, Gering, NE
Buy a vfd
~Self H, Motor shop foreman, Troy, ID