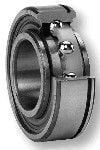 Engineering360 has asked its users about the latest design trends and features related to Ball Bearings. They have also shared their product applications and tips on how to buy and use these products.
See the entire survey
Do you have any advice for people relative to buying or using ball bearings?
16 answers
Yes! The people who are purchasing a ball bearing would like to know more about Abec; and have more knowledge about bearings technology!
~Luiz de Oliveira Hirth H, Meteorologist/ Mechanic, São Paulo SP, Brazil
Don't use sealed bearings when can use oil in lubrication or if only sealed bearing is available, remove seals, last much longer.
~Veli K, Technical Support, Helsinki, Finland
Be aware of sealed versus shielded bearings and the effect of viscous friction!
~Mike B, Engineer, Pittsburgh, PA
Choose brands that have good reputation but be open to try the new ones.
~Ricardo O, Design Engineer, Munoz Science City, Philippines
Stick to what you were told to use. Stick to what has worked before.
~Jennie F, Design Engineer, Windsor, Canada
Stay away from no-name brand bearings if you expect them to last.
~Engineer, Omaha, NE
Make sure the bearings are properly rated for the application.
~Paul K, Engineering Consultant, Schaumburg, IL
Certainly get the best quality bearings you can find.
~William Y, Educator in a Tech school- secondary, Schnecksville, PA
Get good bearing cross reference material.
~David B, Maintenance, Baltimore, MD
Only on quality of manufacturing standards
~Seenivasan V, Engineering Consultant, Chennai, INDIA
Pay attention to vibration frequencies
~Ralph C, Sr. Compliance Engineer, Agoura Hills, CA
Please, check the quality and maker
~Wilson E, Production Engineer, Quito, Ecuador
Don`t buy bearings made in China
~Facilities Manager, Niverville, Canada
Yes, they should call me
~Leonardo M, General Management, Madrid, Spain
Quality and price
~Jian Peng, Marketing/Sales, Cixi, Ningbo, China
Shop around.
~Troy J, Manufacturer, Burbank, CA