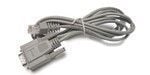 Engineering360 has asked its users about the latest design trends and features related to Cable Assemblies. They have also shared their product applications and tips on how to buy and use these products.
See the entire survey
What new technologies are influencing cable assembly design?
25 answers
I haven't done any new reading on upcoming technology to be able to effectively answer this.
~Dave S, Field Technician, Fort St John, Canada
New radar innovations that required very high power supply currents to be transferred.
~Hardware Engineer, Edinburgh, United Kingdom
Copper/Fiber debate, Influence of IT on CAT 5E & CAT 6, High frequency requirements.
~Engineering, Other, Mobile, AL
Fiber designs, and technologies that increase wiring life and reduce material costs.
~Engineering, Other, Hermosillo, Mexico
Mother board designing board mount design connector design
~Lizon Chi, Marketing/Sales, Hsin-tien district, New Taipei City, Taiwan ROC
High temperature materials; Low density dielectrics
~Guy C, Marketing/Sales, Chandler, AZ
Heat Resistance & Ultra sonic Welding for joints
~Mithun N, Design Engineer, Bangalore, India
New technology, new material and new function
~George Chen, Project Manager, Dongguan, China
Fibre optic and Cat 7 technologies
~Don M, General Management, Kirkcaldy, Scotland
New connectors and cable designs
~Kent J, Marketing/Sales, Tempe, AZ
Smaller and smaller connectors.
~General Management, Austin, TX
LED Electric driven vehechils
~Lasse M, Manufacturer, Skagen, Denmark
Audio and video interfacing
~Bob S, Marketing/Sales, Olympia, WA
Plastics super conductivity
~Dave W, Research & Development, Portsmouth, Uk
Waterproofing technology
~Charles Tsai, Research & Development, Taichung, Taiwan
Higher ethernet speeds.
~David B, Quality Control, Philadelphia, PA
Soldering, punch tools
~Other, Caracas, Venezuela
Connector technology
~Cristian C, Managing Director, Buftea, Romania
Data speed demands
~SUBRAMANYAM A, Manufacturer, BANGALORE, INDIA
Inbedded PC board
~Len N, Marketing/Sales, Akron, OH
Plug and Play
~Mark H, Electro Mechinical Tech and Reseach and Deplopement Tech, Tamarac, FL
Fiber Optics
~William J., Electronic Systems Engineer, MBA, Tustin, CA
Rohs, flex
~General Corporate Mgmt, Madison, WI
Press fit
~MUSTAFA Y, Facilities Manager, ISTANBUL, TURKEY
Crimping
~Razvan Victor L, Project Manager, Arad, Romania
From your perspective, which companies are creating the most innovative cable assemblies?
18 answers
I deal mostly with Times Microwave Systems and Andrews cables and haven't had the time lately to look into other product designs.
~Dave S, Field Technician, Fort St John, Canada
Tyco, Seomon, Beldon, ADC, Krone(tyco), Molex related to networking, Siemens, Corning, Leoni
~SUBRAMANYAM A, Manufacturer, BANGALORE, INDIA
None for the current company I'm working for.
~Mark H, Electro Mechinical Tech and Reseach and Deplopement Tech, Tamarac, FL
Dongguan Shuanghe Control Cable
~George Chen, Project Manager, Dongguan, China
Roke, BAE, Detica Astrium/ESA
~Dave W, Research & Development, Portsmouth, Uk
Siemon, Nexans & Leoni
~William J., Electronic Systems Engineer, MBA, Tustin, CA
Cables to go Covid
~Bob S, Marketing/Sales, Olympia, WA
Norkab A/S Denmark
~Lasse M, Manufacturer, Skagen, Denmark
Andrew Corporation
~Cristian C, Managing Director, Buftea, Romania
We are--- AESCO
~Len N, Marketing/Sales, Akron, OH
Phoenix Contact
~Kent J, Marketing/Sales, Tempe, AZ
TE Connectivity
~Mithun N, Design Engineer, Bangalore, India
Huber&Shuner
~Don M, General Management, Kirkcaldy, Scotland
Astrolab
~Engineering, Other, Mobile, AL
Fischer
~Charles Tsai, Research & Development, Taichung, Taiwan
FCI, TE
~MUSTAFA Y, Facilities Manager, ISTANBUL, TURKEY
Compel
~Razvan Victor L, Project Manager, Arad, Romania
Gore
~Guy C, Marketing/Sales, Chandler, AZ