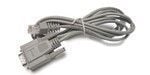 Engineering360 has asked its users about the latest design trends and features related to Cable Assemblies. They have also shared their product applications and tips on how to buy and use these products.
See the entire survey
Do you have any advice for people relative to buying or using cable assemblies?
16 answers
The cheapest is not always the best option. If the buyer provides a golden sample then they will receive exactly what they want. If they are not specific in their requirements (bills of material and full specifications) they may not receive what they expect and important project time may have been lost in replacement.
~Don M, General Management, Kirkcaldy, Scotland
Yes, many of them from the overseas customers they bought the different kind of cable such as led cable, molded cable, lvds cable, usb cable and audio/video cable and so on..
~Lizon Chi, Marketing/Sales, Hsin-tien district, New Taipei City, Taiwan ROC
Please look for value for money and look for scalability but at the same time not to over invest. Strike the balance.
~SUBRAMANYAM A, Manufacturer, BANGALORE, INDIA
We are professional steel cable manufacturer in China with ISO9001 and TS16949 quality certificate.
~George Chen, Project Manager, Dongguan, China
Treat your interconnects as important functions and not after-thoughts.
~Hardware Engineer, Edinburgh, United Kingdom
Pay more for the cable assembly and less for the feeder itself.
~Cristian C, Managing Director, Buftea, Romania
Make sure your measurements are accurate and then add 10%
~Dave S, Field Technician, Fort St John, Canada
DO NOT BUY FIBER OPTIC, too many problems..........
~William J., Electronic Systems Engineer, MBA, Tustin, CA
Stick with standards and suppliers that meet them.
~David B, Quality Control, Philadelphia, PA
Be very specific on all specifications required
~Len N, Marketing/Sales, Akron, OH
Standardize on common connectors and cables
~Kent J, Marketing/Sales, Tempe, AZ
Quality is the first priority
~MUSTAFA Y, Facilities Manager, ISTANBUL, TURKEY
Design for manufacturability
~General Corporate Mgmt, Madison, WI
Testing testing and testing
~Charles Tsai, Research & Development, Taichung, Taiwan
Don't buy cheap items
~Razvan Victor L, Project Manager, Arad, Romania
Do your research.
~Mark H, Electro Mechinical Tech and Reseach and Deplopement Tech, Tamarac, FL