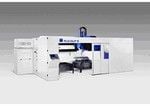 Engineering360 has asked its users about the latest design trends and features related to Welding, Brazing, and Soldering Equipment. They have also shared their product applications and tips on how to buy and use these products.
See the entire survey
Do you have any advice for people relative to buying or using welding, brazing and soldering equipment?
15 answers
Please see the suitability of the equipment for your application. Please do not give undue importance to copper winding in transformer, aluminium winding is equally good if the design is correct. Please pay enough attention to the easy availability of spares and service engineer.
~Satyendra Kumar A, Director Fusion Resources, Vadodara, India
Always speak to a local distributor before buying off the internet. Many machines specs within the low end market stretch the truth on the product's ability. New to welding or brazing, take into account your personal safety and working area.
~Ian H, Marketing/Sales, London, England
If you can, rent different products to try them out. Don't depend on trade show or in store demos to give you a product's capabilities. Use it in your application to make sure it does what you want it to and is easy for you to use.
~Don S, Technical Support, Ypsilanti, MI
Rather than go to the supermarket and buy home handyman type of equipment, go to the professional stores and buy secondhand or new trade quality and duty cycle equipment.
~James M, Production Engineer, Muckinbudin, Australia
Automation is the future, it is expensive in the beginning but ultimately the investment will be worth its weight in gold.
~Marlon G, Builder/Contractor, Johannesburg, South Africa
Go visit local shops to see what equipment they use and what they produce with it.
~Seen I, Project Manager, Evanston, WY
Try to look not on the price, look to the company and the service and support
~Zaporojan Ovidiu Radu, Engineer, Timisoara, Romania
I think so is better one good machine and no cheap for low costs
~Juan M, Builder/Contractor, Saltillo, Mexico
Push your gear to the limit know the process and history
~John Todd Vassallo, Multi disciplinary designer fabricator, New glasgow, Canada
Make sure the machihe is not outside your capabilities
~Frank H, Manager, Melbourne, Australia
Spend a bit more when buying equipment, it's worth it
~Process Engineer, Near exeter, England
Use the web and research carefully before choosing
~Retried physics teacher, Epping, United Kingdom
Do your home work know your needs, prioritize.
~Tom L, Production Engineer, MPLS, MN
Buy the best that you can afford.
~Andy D, Builder/Contractor, Young Harris, GA
Ask questions
~Weekend repair on farm, Tyler, TX