Sinks (washbasins) Information
Sinks are washbasins which are used for a variety of washing activities. This includes washing hands, utensils, foodware, or any moderately-sized object which needs cleansing. Washing activites are conducted by hand, so sinks are typically placed at an accessible height. Sinks are often located in bathrooms, kitchens, restrooms, locker rooms, laboritories, workspaces, and utility rooms. One or more water taps provide access to flowing water, and the basin is used to accumulate the flowing water and divert it to the drain. Taps often can be swivled or positioned to accomodated items being washed. Usually taps must be activated manually, but automated versions which sense a presence at the sink are commonplace in public spaces.
Sinks are also occassionally outfitted with a hosed water sprayer to diversify sink functionality, or a drain to initiate water pooling. Mounting options for sinks include self-rimming, undermount, drop-in, and pedestal styles. Sometimes washbasins feature one or more dividers so the sink can contain items which should separated. Sinks are made from a variety of materials, which include stainless steel, cast iron, granite, acrylic polymer, ceramic, marble, wood, or stone. Many of these parameters are determined by the sink's intended washing applications and process volume.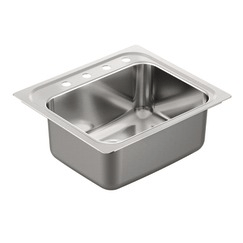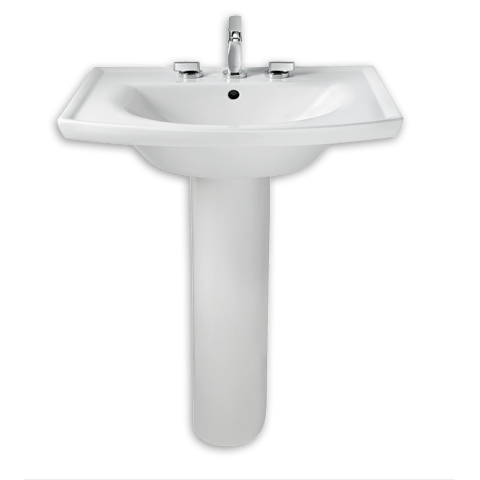 Images credits: Moen; American Standard