Composite Fillers and Reinforcements Information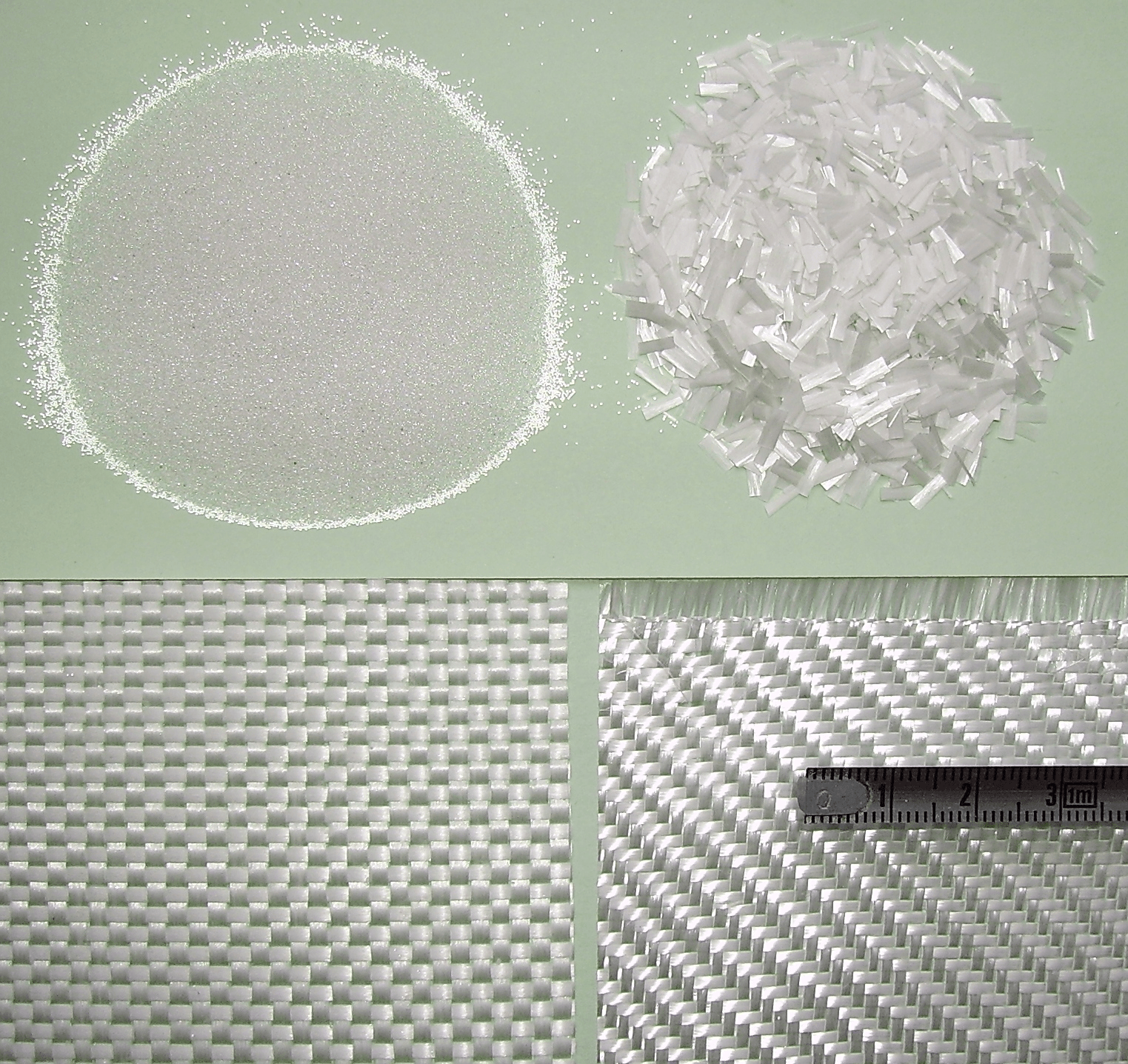 Composite fillers and reinforcements are used to change and improve the physical and mechanical properties of plastics. Fillers and reinforcements may also be used to lower material costs by reducing the volume of matrix resin required. Fillers are used to modify or enhance properties such as thermal conductivity, electrical resistivity, friction, wear resistance, and flame resistance.
Types
There are two basic types of fillers: conductive fillers and extender fillers. Conductive filler is used to increase electrical and thermal conductivity. Extender filler is used to reduce material costs. Fiber reinforcement significantly affects the properties of the compounds to which they are added. Reinforcements are specialized particulates, fibers, or fabrics used to strengthen or toughen plastic, metals, or ceramics.
The most commonly used fillers and extenders in most industries are:
aluminum powder
carbon fiber
graphite
calcium carbonate
silica
clay
Features
Fillers and reinforcements differ in terms of features and specifications. Carbon fiber reinforcement is a non-woven, carbon fiber, epoxy-based grid that is used to reduce cracking and extend life in concrete. Carbon fiber reinforcements are relatively lightweight and corrosion resistant. Different polymer reinforcement techniques are used to enhance the properties of polymers. Plastic filler can be specified according to brightness, density, abrasion, fineness, and oil absorption. Fiber reinforcement for concrete structures should have properties such as low shrinkage, good thermal expansion, substantial modulus of elasticity, high tensile strength, improved fatigue, and impact resistance. Fillers and reinforcements that are characterized by a low aspect ratio between the longest and the shortest dimensions are less changeable than unfilled polymers. When the aspect ratio between the longest and the shortest dimension of the filler is greater than 25, the filler can be characterized as a fiber.
Applications
Fillers and reinforcements are used in many applications and industries. Examples include:
aerospace
appliances
automotive
construction
electronic
consumer products
corrosion
marine
Specialized fillers and reinforcements can also be used in medical applications.
Standards
Fillers and reinforcements adhere to standards specified by the Society of Plastics Engineers (SPE) and the American Society of Civil Engineers (ASCE).
Related Information
CR4 Community—Coconut Husks and Fiber Reinforced Polymers
Engineering360—Polymer and Plastic Composites Information
IEEE Spectrum—Carbon Nanotubes Provide Reinforcements to Composites Instead of Mainly Filler
Image credit:
Cjp24 / CC BY-SA 3.0