Specialty Metal Shapes and Stock Information
Description
Specialty metal shapes and stock consists of metals and alloys with an unlisted, specialized, or proprietary shape or stock form.
Material
Specialty metal shapes and stock can be manufactured in a wide variety of metal in both small and large quantities including carbon steel, stainless steel, aluminum, and rare and specialty metals.
Form
Specialty metal shapes and stock are manufactured in bar, tube, structural, sheet, and plate. They can be cut to detailed specifications, including roll formed shapes, specialty extrusions, specialty contour castings, roll compacted shapes, and specialty forgings or forged shapes.
Common profiles or stock forms include: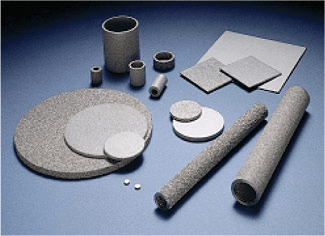 Square

Rectangle

Angle

Channel

Tee

Beam

Plate

Rod

Bar

Strip

Wire

Foil

Ingot

Billet

Slab
Specialty metal shapes and stock can be made through:
Roll forming

Extusion

Continuous casting

Roll compacting powder metals

Forging

Machining

Grinding

Punching

Cutting

Shearing
Processing Services
Specialty metal shapes and stock processing services including: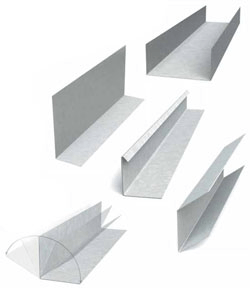 Cut-to-length and multi-blanking

Coil-to-sheet tension leveling

Slitting

Edging

Shearing

First stage configured blanking

Pickling

Cold rolling

Annealing

Plasma and oxyfuel plate burning

Bar and extrusion sawing

Aluminum plate sawing
Features
Specialty metal shapes and stock include profiles with specialized features such as:
Masts

Frames

Heat sinks

Hand rails

Guard rails

Window frames

Door frames

Structural members

Louvers

Conduit

Electrical strut

Hat channels

Drawer slides

U-channels

Filter channels

Fence post

Drum rings

Unequal leg channels

DIN channels
Cost
Specialty metal shapes and stock utilize accurate and consistent parts and precise machining of the tools to create skilled metal forming. Specialty metal shapes and stock costs can by reduced by eliminating secondary operations by performing them in-line with a combination of computerized punching, contouring, and welding.
Applications
Specialty metal shapes and stock are used in the steel industry and cater to the aircraft and aerospace industry, airplane repair and manufacturing industries, OEM's, tool shops, ship repair, naval manufacturers, and ship building yards.
Additional specialty metal shapes and stock applications include:
Electronic components

Vehicle sub-assemblies

Architectural structures

Appliances

Furniture

Computers

Automotive components
Standards
Specialty metal shapes and stock utilizes technologically advanced equipment that is certified to AS 9100, TS 16949, ISO 9001-2000, and ISO 14000 standards.
NAVISTAR CEMS A-6 P1 - This specification covers cold-rolled (CR) and hot-rolled (HR) Low Carbon Steel, as well as Dent- Resistant, Structural (SS), High Strength Low Alloy (HSLA), Ultra-High Strength (UHSS), and other high-strength steel types, in the form of flat-rolled sheet/plate/bar and structural shapes.
ASTM A276 - This specification covers hot-finished or cold-finished bars except bars for reforging (Note 1). It includes rounds, squares, and hexagons, and hot-rolled or extruded shapes, such as angles, tees, and channels in the more commonly used types of stainless steels.
References
Image Credits:
Mott Corporation | ClarkDietrich