From
HVAC: The Handbook of Heating, Ventilation and Air Conditioning for Design and Implementation
AIR CONDITIONING PROCESSES
Introduction. The conservation of mass and energy is used in the study of air conditioning processes. Analysis of air conditioning processes is required for maintaining proper temperature and humidity in living space such as residential, commercial, and industrial facilities. The basic processes are as follows:
simple heating and cooling processes;

cooling with dehumidification;

heating with humidification;

adiabatic mixing of two air streams; and

evaporative cooling.
These air conditioning processes are represented in Fig. 3-1. Simple diagrams of the psychrometric chart are shown in Figs. 2-5 and 2-6.
| Process | Direction |
| --- | --- |
| Simple heating | O to C |
| Simple cooling | O to G |
| Humidification | O to A |
| Dehumidification | O to E |
| Evaporative cooling | O to H |
| Evaporative heating | O to D |
| Heating and humidification | O to B |
| Cooling and dehumidification | O to F |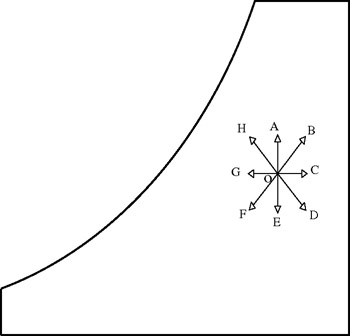 Figure 3-1:

Fundamental airconditioning processes
Simple Heating and Cooling ( W = constant). In some heating applications, air is heated without moisture being added. An example of this process is a heat pump with heating coil and no humidifier system. In the case of a simple cooling process, in some chilled water cooling applications air can be cooled without condensation. Figs. 3-2 and 3-4 shows schematics of simple heating process and a simple cooling process, respectively. The simple psychrometric diagrams of these processes are shown Figs. 3-3 and 3-5 respectively.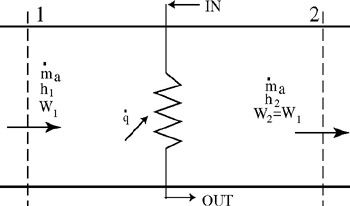 Figure 3-2:

Schematic of simple cooling process (sensible cooling)
Figure 3-3:

Psychrometric diagram of simple cooling process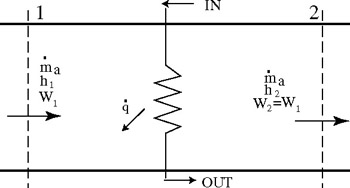 Figure 3-4:

Schematic of simple heating process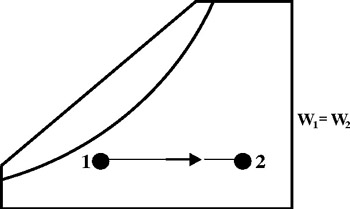 Figure...
Copyright Industrial Press Inc. 2007 under license agreement with Books24x7
---
Products & Services
---
Topics of Interest