From
Environmental Management: Wastewater and Groundwater Treatment
As demand grows for clean water to meet the diverse needs of the chemical process industries (CPI), operating companies continue to search for better, more cost-effective ways to pretreat raw inlet water. Proper pretreatment is critical not only to meet strict purity requirements for water that is used in process operations, and that which ends up as an ingredient in CPI products, but it is also critical to protect downstream water-treatment systems, such as reverse osmosis (RO), electrodeionization (EDI), ion exchange (IX) and mixed-bed (MB) polishing systems.
Since the performance of such water-treatment systems is directly impacted by the type and level of impurities in the water passing through them, the basic goal of pretreatment is to reduce the filtering burden of the water-treatment train as much as possible. In addition to easing the burden on the process-water-treatment plant, proper pretreatment also helps to ensure more-stable plant operation and more reliable product quality, and helps to minimize maintenance needs, reduce cleaning frequency and trim chemical consumption.
Regardless of the source of the water entering the process plant — water from a municipal treatment plant ("tap water"), or raw water from a river or subsurface well — the three dominant pretreatment technologies are clarification, filtration, and membrane separation. This article offers an assessment of each of the main pretreatment technologies, and discusses the particular challenges posed by different sources of inlet water. Capital and operating costs, and other key project-evaluation criteria that are vital factors in the successful design and implementation of a water pretreatment system, are also discussed.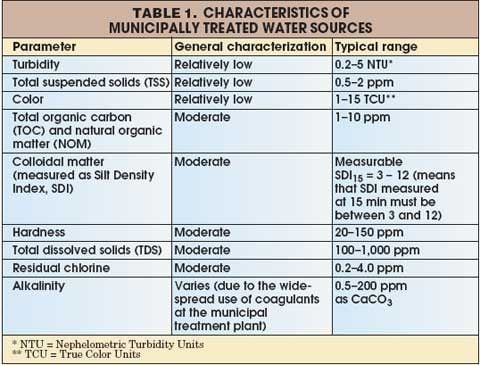 © 2018 Chemical Engineering
---
Products & Services
---
Topics of Interest