About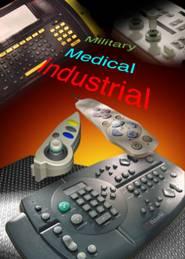 Esterline Interface Technologies offers customers a broad range of engineering services, a wide variety of technologies and an increase in design and manufacturing capabilities for user interface components and systems.

Esterline Interface Technologies, a world leader in the manufacturing of custom control panels, user interfaces and specialized keyboards, designs, develops and manufactures standard and custom control panels and keyboards for original equipment manufacturers (OEMs). Their design and manufacturing capabilities extend from single-station keypads to full multifunction input subsystems incorporating keypads, cursor control devices, displays and touch screens.

Esterline Interface Technologies has established the industry benchmark for fast response engineering and manufacturing services. It provides quick turn prototypes, early production and higher volume, low cost production. This center of excellence is well known for its superior service levels of membrane and flat panel keyboards, graphics and screen printing capabilities, as well as talent for ramping product into production with extraordinarily short lead times. They also offers elastomeric keypads, flex circuits and touch screens.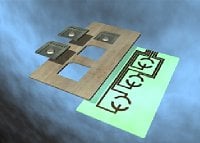 This synergistic alliance also enables both companies to provide increased field sales service to its clients. Their direct sales force provides a high level of expertise and involvement in the area of technical sales, product development and support. This direct group provides technical expertise for Esterline Interface Technologies's consolidated independent representative network. This independent network expands the consolidated independent representative network. This independent network expands the coverage across the US, Canada and Europe and offers the industry's most complete line of input design technologies and capabilities for design and manufacturing of integrated control panels and custom input solutions.
Esterline Interface Technologies are wholly owned subsidiaries of Esterline Corporation of Bellevue, Washington. Esterline is a leading specialty manufacturer of highly engineered products for aerospace, defense, medical and other related markets.
Supplier Directory Categories
Esterline Interface Technologies is also listed in these categories: