About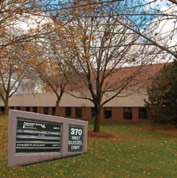 Welcome to Associated Spring Raymond.

Associated Spring, part of Barnes Group Inc. (founded in 1857), is the largest manufacturer of precision springs and spring washers in North America, and one of the largest makers of nitrogen gas springs in the world, with 14 facilities in eight countries. The Raymond division is a worldwide leader in the design, manufacture and distribution of catalog and custom springs, struts, washers, die springs, gas springs, hardware, precision metal components and assemblies.

They offer service from 12 wholly owned facilities located throughout the Americas, Europe and Asia. They provide extensive print and online catalogs in over 20 languages with on-line services available 24/7/365 for order placement.

SPEC® Stock Springs

SPEC® offers the world's largest inventory of stock springs and spring washers, with well over 100 million compression, extension, torsion and constant-force springs, as well as Belleville, finger, wave and curved spring washers.

You can choose from over 13,000 part numbers, all designed and produced to the highest standards – all immediately available for shipment.

Why use SPEC®?


Save design work: you do not have to design a spring for your application. Simply use the SPEC Catalog to identify the part required.
Save delivery time: all their parts are stock items. Your order is processed and shipped quickly, usually within 24 hours.
Save money: no setup or tooling charges are involved because each item is standard.
Efficiency: ordering on-line (available for U.S. orders only) is fast and easy.
Repeatability: again and again their parts meet the same quality requirements, because the specifications are standard.

Supplier Directory Categories
Associated Spring-Raymond is also listed in these categories: