About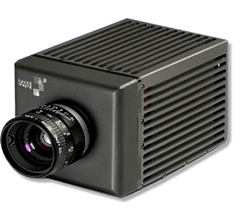 BAE Systems Imaging Solutions formerly Fairchild Imaging develops and manufactures solid-state electronic imaging components, cameras, and systems. They are a company devoted to the creation of electronic imaging technology, development of that technology to production practicality, and manufacture to commercial success.
The company is a descendent of the Fairchild family of companies, originally a part of Fairchild Semiconductor and now a stand-alone company. In 1973, they brought semiconductor-based electronic imaging to commercial reality with the first commercially available CCDs. Since that achievement, BAE Systems Imaging Solutions and its OEM customers have introduced imaging technology and processes that have created industries.
Innovation is a hallmark of their products and their patent portfolio is lengthy and broad. However, BAE Systems Imaging Solutions takes greatest pride in the conversion of their technology to successful production and the commercial application of their products.
Their OEM customers vary greatly in terms of market, location, size, product and technology requirements. They are serious about their customers' business; all of their customers are viewed as strategic partners dedicated to mutual success. BAE Systems Imaging Solutions views this as a solemn obligation on their part to perform at the highest level. Some of their customer relationships are two decades old.
BAE Systems Imaging Solutions continues its pioneering tradition in a modern facility that is located in Milpitas, California, within the heart of the Silicon Valley. Their facilities are completely dedicated to the manufacture of electronic focal planes and electronic imaging systems. In order to assure rapid achievement of research goals, complete control of product quality and timely product delivery schedules, all of their engineering, semiconductor wafer fabrication, production assembly, and business facilities are co-located and managed at a single facility. Resident manufacturing processes include semiconductor wafer fabrication, wafer dicing, packaging, backside thinning, device butting, fiber-optic element attachment, X-ray scintillator attachment, hybridization, and color filter deposit. Additionally, their electronic imaging systems products, both standard and custom, are designed and manufactured in this facility.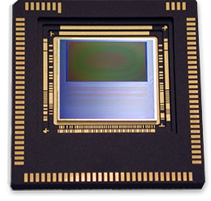 BAE Systems Imaging Solutions' design, fabrication and manufacturing team has been working together on complex, high performance CCDs for over 30 years; they know each other and know what it takes to execute a successful design. Their highly experienced technicians are experts in the field of focal plane packaging and testing. They routinely perform die attach and wire bonding on a variety of sizes of CCDs, fiber-optic attach as well as cleaning of sensitive die surfaces.
At the forefront of technology, BAE Systems Imaging Solutions' Active Reset™ ultra-low noise CMOS technology provides yet another imaging choice for its customers and their specific markets and applications. This technology complements the existing BAE Systems Imaging Solutions line of large area, high performance CCD cameras and sensors.
BAE Systems Imaging Solutions offers custom capabilities in solid state electronic imaging arrays suitable for diverse applications such as astronomical imaging, aerial reconnaissance, aerial mapping, spectrographic analysis, star tracking, missile seekers, dental and medical radiography, machine vision, x-ray diffraction and other state-of-the art military, industrial and scientific measurement applications.
BAE Systems Imaging Solutions is certified ISO 9000:2000 and many of their camera products are CE or UL approved.




Supplier Directory Categories
BAE Systems Imaging Solutions formerly Fairchild Imaging is also listed in these categories: