Profile Home
About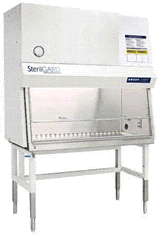 For 60 years Baker has been at the forefront of engineering, testing and production of reliable laboratory contamination control equipment. Recognized as the industry pioneer, Baker maintains an unparalleled passion for helping their customers advance science, discovery, and clinical care.
The people of Baker have built that reputation by taking no chances with customers' safety and making no compromises when it comes to protecting the success of your research. Baker contamination control equipment and products for the laboratory are built to order with precision craftsmanship and designed expressly for your unique situation. Their rigorous testing protocols go above and beyond what the average user would ever encounter and their quality control measures exceed industry standards.
Baker's commitment to sustainable business practices and the development of a new generation of energy efficient products ensures that you - and your budget - will be pleased.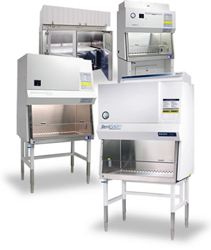 As the world leader in the design and manufacture of biological safety cabinets, clean benches and fume hoods, Baker thrives on helping scientists and researchers achieve their mission in almost every kind of endeavor and a wide variety of industries, including biotech, pharmacy, governmental, clinical and medical education research.
Baker employees, from engineers to customer service representatives, are motivated by the trust their customers have placed in them to protect life - your life, the life of your research, and ultimately the lives you save through discovery, healing and protecting our natural resources.
Every unit comes backed by a team of leading experts who thrive on problem solving for customers, offer industry-leading training and support, and place the protection of people, products and environment above all else. This unique approach ultimately provides you - the customer - with the highest level of safety possible and peace of mind that the product you've selected is the best choice to support your life's work.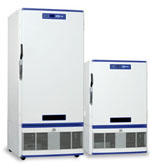 Baker expanded its headquarters in 2007. A new building, containing a second biological testing laboratory and expanded cabinet testing facilities, doubled Baker's microbiological testing capacity. These additional testing facilities not only insure the performance of Baker products, but also allow the company to accelerate testing of new product designs. In 2009, Baker launched a new division called Baker Bioscience Solutions, which offers laboratory professionals a complementary line of high performing, energy efficiency and precision-crafted premium products for the laboratory environment.
In 2011, Baker acquired South Wales-based Ruskinn Technology Ltd., a leading manufacturer of anaerobic and modified-atmosphere workstations. Ruskinn is renowned for its closed cell culture expertise, which Baker combines with its own aseptic processing and containment technologies to evolve tools for applications requiring precise environmental control, including technologies for cell science and oxygen regulation. Most recently, in 2014, Baker launched a refreshed brand identity that defines a new era of technologies designed to go beyond "Creating Immaculate Atmospheres" to creating optimal "Environments for Science." The new brand communicates the full range of solutions that Baker has to offer.
Technical Articles