About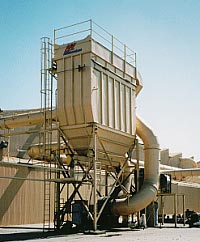 Beu-Math Engineering is a multi-disciplined company in the field of industrial air movement systems. With a combined, 128 years of industrial air pollution control experience, they offer the customer full breadth service capabilities. They design, engineer, install, commission and maintain (full turnkey) air pollution control and industrial air movement equipment.
Beu-Math Engineering is experienced in applications for - power generation, semiconductor industry, mining, consumer goods, manufacturing, waste handling-recycling, and much more.
Founded in 1964, Beu-Math Engineering has been located in Phoenix, Arizona since 1985, serving the greater southwest and beyond.
Beu-Math Engineering is licensed contractors in Arizona and Utah - L-29 Machinery.
Their trades people are trained and certified MSHA, Hazwoper, confined space and air monitoring.
Beu-Math Engineering does business locally, nationally and internationally.
What They Do:
Design, engineering and consultation services.
Supply, design and installation of equipment and turnkey systems.
Comprehensive maintenance programs, troubleshooting and diagnostic services.
Refurbishment and repair of equipment and systems.
Beu-Math Engineering supplies, installs, repairs, modifies, tests, commissions, balances, maintains, re-packs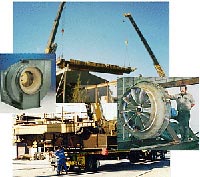 :
Fume scrubbers
Dust control and extraction systems
Pneumatic conveying systems
Industrial fans and high pressure blowers
Slide gates and butterfly valves
Industrial vacuum systems
Custom made air handling units
VOC Abatement Systems
Dust Suppression Systems

Supplier Directory Categories
Beu-Math Engineering, Inc. is listed in these categories: