About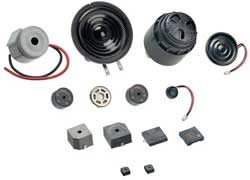 Established in 1988, Challenge Electronics is a world class supplier of high performance electromechanical devices with a focus on sounding devices, miniature speakers and microphone elements. These components are specified and procured by Original Equipment Manufacturers (OEMs) worldwide for numerous electronic devices and systems including automotive, agriculture, electronic gaming, control panels, industrial equipment, security, medical equipment, appliances, telecommunications, and wireless applications.
With outstanding product breadth and top-of-the-line technical staff, Challenge provides standard, custom and hard-to-find products at competitive prices with off-the-shelf availability. This is backed up by an infrastructure that includes RoHS, Lead Free components and ISO 9001 QS 9000 certified factory. These operations provide PPAP standards, decentralized warehousing, and sales offices located strategically around the globe. This infrastructure ensures Challenge Electronics' Price, Delivery, and Quality (PDQ) service concept that addresses key aspects of PDQ.
Challenge Electronics' sales department is rich in sales experience and providing many years of customers service satisfaction. Utilizing a diversified group of manufacturer representatives and a vast distribution network, Challenge Electronics covers the entire United States of America, Europe and Asia. Challenge's inside sales support and customer service are second to none. Corporately its commitment to its customers is to supply the best value, information, product selection and engineering available. Challenge Electronics stocks a vast majority of its audible line in its New York warehouse, offering off the shelf delivery.
Challenge Electronics' engineering department provides the customer with a valuable engineering services and assistance in the design of Sound and Annunciation components to fit customer requirements. Customers may also receive assistance from Challenge Electronics in the design of Alarms, Buzzers, and/or Transducers to fit their power supply, best tone (Continuous, Interrupted, Chimes, Warble, Siren, Multiple Function and frequencies), loudness (ultra loud, extra loud, loud, medium and soft), mounting, and termination to reduce manufacturing cost and maximize the product performance. Value added and customized requirements are for speakers, and microphones are also available.. Battery Connectors, battery snaps and battery holders can be customized per customers needs.
| | | | | | |
| --- | --- | --- | --- | --- | --- |
| | Piezoelectric Alarms | | Speakers | | Resonators |
| | Buzzers & Transducers | | Microphones | | Battery Snaps & Holders |
Challenge Electronics' engineering department will interface between the customer and the production facility. The engineering department will supply its customers with all necessary quality documents. Electronic files are available in: Word, Excel, DWG, DXF, DWT and PDF formats.
Challenge Electronics, a division of Surge Components is a publicly held company with the financial resources to manage the dynamic growth within the electronics industry. Headquartered in New York, Challenge conducts business from its modern 25,000 square foot facility. Use of state-of-the-art manufacturing equipment and a fully computerized quality control system ensures the highest quality available.
In today's fast-paced business arena, you need a direct path to the right products, with immediate delivery, and unsurpassed quality at the best value. Challenge Electronics makes PDQ happen.
Supplier Directory Categories
Technical Articles


Practicing Sound Medicine
(Acoustic and Audio Equipment)
Audible devices are playing an increasingly critical role in modern healthcare. Unfortunately, device manufacturers may not be aware of all the options available to them when it comes to sound... (
View Full Article
)