Profile Home
About
Cincinnati Sub-Zero (CSZ), a Gentherm Company, is an ISO-9001 certified company with over 75 years of industry experience in designing and manufacturing temperature controlled products. CSZ is comprised of three divisions - the Industrial Products Division, the Medical Products Division and the CSZ Testing Services Division. The industrial division offers a complete line of standard and built-to-order environmental test chambers including: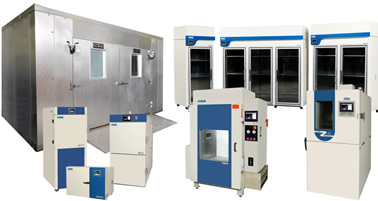 Test chamber sizes range from benchtop to full walk-in rooms with temperature range capabilities of -300°F for cold chambers all the way to +1000°F for the extreme high temperature conditions. These products are primarily sold to the aerospace, nuclear, automotive, electronics, telecommunications, medical, pharmaceutical and other industries that have a need for environmental simulation testing.
From the smallest computer chip to rocket engines as well as full-sized automobiles and everything in between, CSZ has the right product to meet your most demanding test requirements.
CSZ's technical service department operates through inside technical support and customer service staff supported by factory-trained service technicians world-wide. CSZ's service department provides factory installs, repairs, calibration, system start-up and training, preventive maintenance programs, system upgrades and more.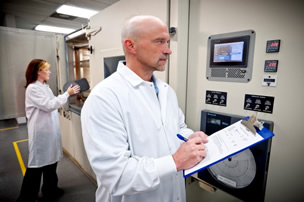 Our Testing division is an A2LA Accredited Test Laboratory providing a full range of environmental & climatic testing services including:
To accommodate a wide range of product sizes, shapes and materials, CSZ's test technicians routinely customize testing services to meet unique requirements. Both fixturing and test setups can be custom-tailored, as can data monitoring and reporting methodologies (up to 500 channels). For durability testing, CSZ can devise customized robotics for acceleration/de-acceleration of assemblies in conjunction with environmental factors, such as temperature and humidity. Both laboratories in Ohio and Michigan are Accredited by A2LA. Visit www.csztesting.com for more information.
The Medical division provides a wide range of therapeutic patient temperature management products that are supplied to hospitals and home healthcare markets worldwide. Visit
www.cszmedical.com
for more information.
Cincinnati Sub-Zero is listed in these service categories:
Technical Articles

How to Prepare for Vibration Testing
(Calibration and Testing Services)
A key element of the new product development cycle for companies in the automotive, military, medical device, and electronics industries is shock and mechanical vibration testing. For unbiased... (
View Full Article
)

Considering the Product in the Chamber
(Environmental Test Equipment)
It is important to inform the chamber manufacturer of the type of product being test in the chamber. However, if all the details are not given to the chamber manufacturer, the resulting selection may... (
View Full Article
)