Profile Home
About
Continental Products Corp.


World Leader in Uniform Mixing Blending and Coating Technology
---

Since 1960, Continental Products Corp has worked directly with our customers to provide a series of custom made, industrial rotary drum mixing and coating machinery – known as the Rollo-Mixer®. We combine the latest technology and highest quality into the Rollo-Mixer® for the many industries requiring the ability to gently mix, blend and coat various powders or granules with unrivaled uniformity and even liquid distribution. The Rollo-Mixer® is known to be the premier rotary drum batch mixer in many industries it serves.
Our family is committed to being the leading rotary drum mixing and coating equipment innovator, developer and provider of exclusive Rollo-Mixer® batch mixing equipment, systems, and service. By relentlessly improving our products and our business efficiencies, to allow exceptional operating performance for our customers in the field – today, we manufacture six different rotary drum batch Rollo-Mixers; The Mk VI, Mk VII, Mk VII-1, Mk VIII, Mk IX and the new Mk X. The Rollo Mixer's ability to uniformly / gently blend ingredients in 3 minutes, as well as agglomerate, granulate and encapsulate, is novel to the processing industry. Continental's Award Winning coating technology Free-Fall Processing ® allows exact amounts of liquid additives to be sprayed evenly throughout the entire batch.
Continental has long been a trusted partner to a wide variety customers. From feed mills to modern day, automated systems of Fortune 500 customers, we have developed lifelong business relationships. As a team, we will provide both new, and longtime customers, with insight and experience from our 55 years of mixing, blending and coating applications.
We continue to support our customers by providing superior products and services of superior value, which help them gain competitive advantage in their markets. We sustain our vision and mission by continually innovating, and applying new technologies to provide the best rotary drum batch mixing equipment and service in the industry. See how we well are completing our mission by hearing what our customers have to say about working with Continental and The Rollo-Mixer®. Also visit our website to see over 60 Rollo-Mixer videos and customer interviews.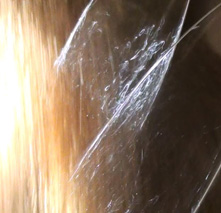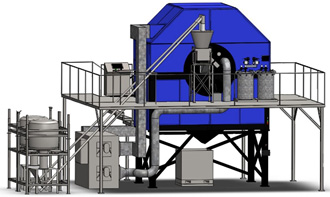 Markets Served:
Agricultural Chemicals, Animal Feeds, Animal Health Products, Building Products, Food Products, Gourmet Tea, Lawn & Garden, Slow Release Fertilizer, Pet Care Products, Pigments & Colorants, Plastics, Recycled Products, Refractory Products, Rubber Compounds, Soaps & Detergents, Specialty Products, Stone, Clay, & Glass and many more.
Technical Articles