About
ESI Motion, headquartered in Southern CA, is the technology leader in cutting-edge servo motor control solutions for extreme environments. We specialize in designing and manufacturing rugged, high performance motor controller products for military and specialized industrial applications.

ESI Motion's management blends together cutting-edge technology with world-class best practices and execution. We are committed to working in collaboration with our partners and stakeholders to deliver the highest-quality products for our customers. ESI Motion follows strict quality management and documentation processes, process improvement methodology, and industry standard project management practices. These practices along with ESI Motion's highly specialized technology allow ESI Motion to consistently deliver on-time, high-quality products that exceed customer expectations.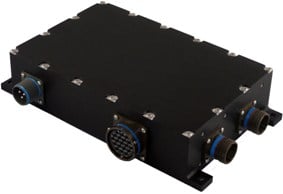 ESI Motion's Products include:
Motor Control Systems
Stabilization Systems
Actuator Systems
Power Conversion
Subsystem management
System Level Integration
Turnkey Solutions
Rapid Prototyping
Industries ESI Motion Serves:
Ground Defense
Naval Defense
Aerospace

Robotics
Transportation
Specialized Industrial
The ESI Motion Advantage:
ESI Motion delivers proven technology currently deployed in military and commercial markets. We offer an array of off-the-shelf and custom systems to meet a wide range of client applications.
ESI Motion products are known for their revolutionary power density, data transparency and performance.
Integrated Modular Approach
ESI Motion's unique modular systems enable commonality across subsystems and platforms, flexibility and rapid-prototyping.
ESI Motion has been delivering cutting-edge servo controller technology for extreme environments since 2004. Our team is committed to working with you to deliver the highest-quality products. For more information, contact us at 800-823-3235 or sales@esimotion.com.
Supplier Directory Categories
ESI Motion is listed in these categories: