About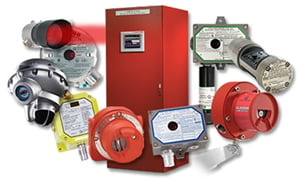 No matter what your application, from single-point gas or flame detection to large multi-point fire and gas systems, you can count on General Monitors for reliable plant protection.
GAS DETECTORS
General Monitors integrates diverse sensing technologies with the latest in control system equipment, computers and network communications technology. The result is an efficient, reliable gas detection system based on leading-edge sensor technologies:
Catalytic Bead
Point and Open-Path Infrared (IR)
Metal Oxide Semiconductor
Electrochemical Cell
Ultrasonic / Acoustic
Photoacoustic Infrared
Gas Cloud Imaging
FLAME DETECTORS
General Monitors offers the most technically advanced flame detectors on the market today:
Multi-Spectrum Infrared (MSIR)
Ultraviolet/Infrared (UV/IR)
Ultraviolet (UV)
FIRE AND GAS SYSTEMS
General Monitors offers a full range of detectors and support products to meet every application need. In addition to gas and flame detectors, they manufacture or provide systems components including the following custom system products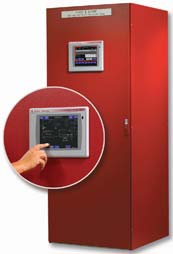 :
Networking Systems
Control Panels
Repeater/Mimic Panels
VDU-Based Operator Interface Displays
Data Transfer Systems
Cabinets
To ensure safety, General Monitors' engineers design to rigorous global standards. Regional facilities allow them to design and build to country, regional or international standards including:
ATEX
BV Marine
CSA
CE Marking
EN 54-10

EN 61779-1/-4
FM
GOST
IECEx
ISA

NEC
NFPA 72
SIL
UL, ULC
VNIIPO
The General Monitors name is synonymous with process safety and reliability in combustible, flammable and toxic environments. Since 1961, they have dedicated themselves to being a total solution provider of gas and flame detectors to meet unique customer needs. Their advanced, reliable technologies are at work in hundreds of production fields, offshore platforms, refineries, petrochemical, storage and other industrial facilities worldwide. With over 50 sales representatives around the globe, they provide exceptional service and after-sales support. Combining advanced technology with superior service, General Monitors is your total solution provider for gas and flame detection.
General Monitors – Protection for Life.
Supplier Directory Categories
General Monitors by MSA is listed in these categories:
Technical Articles