Profile Home
About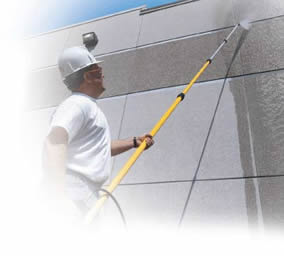 General Pump high-pressure plunger pumps are designed and manufactured to pump water and other liquids of similar viscosity compatible with the construction materials used in the pump. Durable by design, these plunger pumps are built to ISO 9008 standards and are ideal for a variety of intermittent or continuous-duty applications and water sandblasting. You won't find better high-pressure pumps anywhere.
Oil / Gas
Pumps are used in the oil and gas industry to handle the transfer of oil and gas, supply hydrostatic pressure to blow-off preventers, provide fire protection and perform trenchless underground boring. A variety of high flow and high pressure pumps are available depending on the application. Our quality materials and long life are essential features to these 24/7 tasks.
Desalination
Desalination refers to any of several processes that remove excess salt and other minerals from water in order to obtain fresh water suitable for animal consumption or irrigation, and if almost all of the salt is removed, for human consumption. General Pump has a variety of industrial pumps to withstand the aggressive environment of the ocean.
Sewer Jetting
Many things can clog a sewer line and often water is the best resource to clean the line. Tree roots, minerals, dirt, grease, and sludge get clogged and must be removed in order to maintain proper sewer operation. General Pump offers pumps with low pressure for smaller lines and higher pressures of 4,000 PSI for industrial applications.
Hydro Excavating
Hydro-Excavation is a non-mechanical and non-destructive process which combines pressurized water and a high flow of moving air to simultaneously excavate and evacuate native soils at a controlled rate. The soil and water slurry are conveyed via a tube to a truck-mounted debris tank. This process allows for quick, clean and precise evacuations which require less backfill, less labor force, less restoration, and less environmental impact than conventional digging methods. General Pump has many pumps large and small to fit this truck mounted application.
Mining
Mining is the extraction of valuable minerals or other geological materials from the earth. Mining in a wider sense can also include extraction of petroleum, natural gas, and even water. High pressure water is sometimes used to blast and clear dirt to retrieve these valuable resources.
Waterblast
Pumps used for waterblasting typically require high pressure and high flow rates. General Pump has pumps that fit the need. These pumps can be used for removing rock and hard soil and excavating land.
Technical Articles