About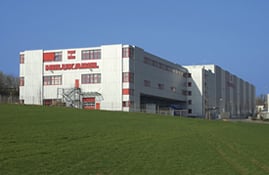 HELUKABEL® is a global manufacturer and supplier of cables, wires & cable accessories. They offer an extensive selection of cables and wires - including flexible tray cable for both stationary and flexing applications, high-flex robotic cable for continuous flexing applications, VFD/servo cable, and network bus cable - for automation & material handling, renewable energy, infrastructure facilities and a variety of other market segments.
Customers benefit from a comprehensive range of more than 33,000 products that are available from stock.
The HELUKABEL® USA distribution center in Illinois is supported by the global distribution hub in Germany, warehouse locations in more than 50 countries, and over 800 employees around the world to make sure that your shipment arrives right on time, wherever needed.
With cutting-edge technology constantly being introduced into the marketplace, our engineers are never short on challenges from their customers, which keeps their innovative products on the forefront of cable design and manufacturing. Their customized solutions provide the necessary support for your individual requirements.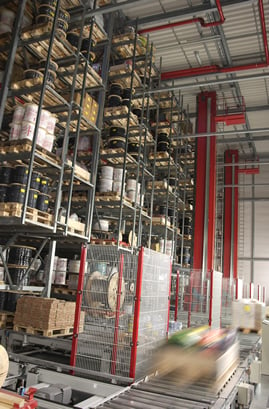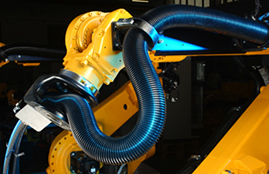 ROBOTEC SYSTEMS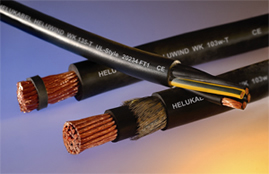 RENEWABLE ENERGY
Cables for Factory Automation and Industrial Applications:
Cables according to International Standards (UL, CSA, CE, HAR, VDE, BS, TÜV, CCC, GOST-R)
Flexible Control Cables
Flexible Tray Cables
Continuous Flex & Torsion Cables
Servo- and VFD-Cables
Cables for Wind Turbines & Photovoltaic Cells
Single Conductors
Low Smoke, Zero-Halogen Cables
High-Temperature Cables
Power Cables
Custom Cables
Cable Portfolio for Renewable Energy
Solar
Wind Power
Biomass
Hydropower
Data, Network & Bus Technology
Fiber Optic, HCS, POF & Copper Data Cable (Cat. 5 to Cat. 8)
Bus Cables (PROFInet, PROFIBUS, CAN, DeviceNet™, Foundation™ Fieldbus, CC-Link, SafetyBUS, ASI)
Industrial Ethernet Components
Copper & Fiber Optic Connection Technology (Connecting Systems® as patch panels, splice boxes, sockets, patch cables)
Processing Technology (OTDR, Splicing Devices, Manufacturing Tools)
Active components for office and industrial applications
Cable Accessories
Strain Relief Cable Glands
Flexible Conduits
Cable Carriers
Signal and Power Connectors
Insulating, Heat-Shrink, Braided and High-Temperature Tubes
Termination and Connection Sleeves
Cable Ties, Mounting and Fastening Products
Identification and Labeling Products
Terminals and Cable Lugs
Tools
ROBOTEC SYSTEMS
ROBOTEC SYSTEMS offers full-service solutions on flexible dresspack systems for robots and factory automation. Their systems provide pre-assembled, flexible sensor cables that are highly durable and specially designed for assembly, handling, welding, and a great variety of other applications. ROBOTEC SYSTEMS dresspack solutions service the automotive, food & beverage, packaging and other streamlined production industries; and are the right choice whenever quality, reliability and production efficiency are needed most.
Supplier Directory Categories
HELUKABEL is listed in these categories:
Technical Articles