About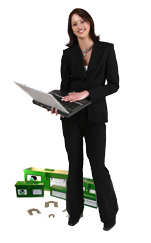 The Maudlin Advantage
ISO 9001:2008 Certified
Maudlin & Son Manufacturing, a Houston, TX company was built on three unwavering commitments: a commitment to craftsmanship, quality, and meeting the most demanding industrial requirements.
Other manufacturing companies can take weeks, even months, to deliver on your vital industrial products. Not so with Maudlin. They offer 24-hour turnaround on all stock items and their experienced personnel will do everything in their power to ensure your rotating-equipment needs are fully met. In an environment where speed and thousandths of an inch matter, you would accept nothing less. Neither do they.
Dedicated to family. Driven by excellence.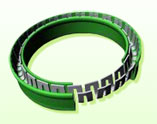 Maudlin is family-owned and has served the Houston area since 1938. In fact, their ownership and management consist of third and fourth generation family members, and many of their employees have been with their company for over twenty years.
That means you work with true industry experts who completely understand your environment. More importantly, it means you're empowered by a friendly, knowledgeable staff who can tackle your most demanding challenges-on time, every time. Don't take chances with your rotating equipment. Rely on the pride and experience of Maudlin.
Maudlin, for all of your shim & alignment needs.
Located in a 40,000 square-foot plant, Maudlin offers a complete line of Stainless Steel Slotted Shims; Plastic Slotted Shims; Key Stock; Feeler Gage; Coil Shim Stock in stainless, brass and steel; Plastic Shim Stock; Flat Sheets; and their new Stainless Steel Foil Wrap.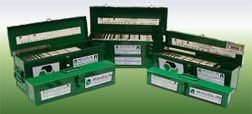 Maudlin also offers a state-of-the-art custom job shop with water jet, laser cutting, wire EDM, and metal stamping capabilities. To ensure the quality of their work, they deploy a high-speed inspection system and offer full advanced inspection reports that adhere to ISO and QS requirements.
Compare Maudlin's precision, pride, experience, and unyielding commitment to customer service excellence and you'll find the choice is obvious…
+ Advantage: MAUDLIN
Supplier Directory Categories
Maudlin & Son Manufacturing Co., Inc. is also listed in these categories: