About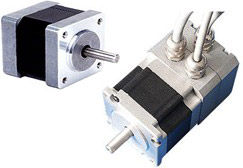 Nair Motion Technologies Co., Ltd. has design, manufacturing and logistics facilities in China. We bring you a wide range of brush DC motors, DC gear motors, brushless motors, stepper motors, brushless AC servo motors and controllers which can be engineered to meet your exact requirements.
We focus all of our product, application and motion experience on your specific requirements. Working together we can help you gain a competitive edge, providing solutions from unique customization options to complete systems, engineered and delivered to optimize and add value to your operation.
Our motors are designed to meet a wide range of performance characteristics. Whether it's smooth, quiet operation, long life, high torque or rapid acceleration, we will bring optimum performance to your application.
Supplier Directory Categories
Nair Motion Technologies Co., Ltd. is listed in these categories: