About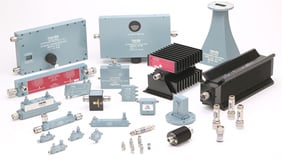 Started in 1953, Narda Microwave-East is one of the ten original business units of L-3 Communications, a multi-billion dollar electronics company serving the military and commercial communication markets.
For over 50 years, Narda has developed and manufactured state-of-the-art RF and microwave components, integrated microwave assemblies, subsystems and RF safety instrumentation. The company has positioned itself and maintains its position as a technology leader by offering advanced products in the frequency range of DC to 100 GHz for both commercial and military applications.
Narda Microwave-East maintains the world's largest inventory of RF and microwave components and instruments for rapid delivery of their products to their customer base. Products manufactured at their production facilities include PIN diode switches, switch filter banks, couplers, power dividers, attenuators, and RF mechanical switches that are suitable for a myriad of RF applications.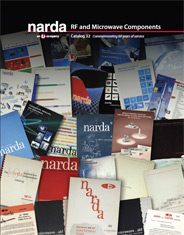 Request Catalog
Narda also offers custom developed Integrated Microwave Assemblies (IMA's) which integrate and combine active and passive components. These products are typically custom designs for specific customer functionality requirements and include the integration of switches, filters, oscillators, synthesizers, amplifiers and many other components as required.
In addition to custom and COTS components and IMA's, Narda manufactures a full line of RF Safety Instrumentation that characterizes RF levels for RF workers and the general public. To learn more about the RF Safety Division, please click here.
Facilities
Narda's 150,000 square-foot facility in Hauppauge, NY and its 20,000 square-foot offshore facilities, combined with their dedicated team of sales, design, production and quality professionals, allow the Narda brand to continue to be recognized as a trusted and field proven choice for custom or catalog off-the-shelf RF components and instrumentation.
All product design/prototyping, production control and procurement originate at the Hauppauge facility while manufacturing and test utilize the NY and offshore production resources. In addition to its standard production and test environments, clean room manufacturing facilities are maintained at both manufacturing locations.
Supplier Directory Categories
Narda Microwave-East is listed in these categories: