About
Creo Elements/Pro 5.0 Student Edition (formerly Pro/ENGINEER Wildfire 5.0 Student Edition)
The Industry Standard in 3D CAD, Work Faster, Study Smarter.
Creo Elements/Pro 5.0 Student Edition empowers both students and educators with the best 3D CAD technology in the industry. This product includes all the tools that students and educators need to create highest-quality 3D CAD models. You can create stylish surfaces, build complex assemblies, analyze the behavior of models, simulate their performance, animate your designs, render amazing photos, and perform many other 3D design functions with impressive speed. You get the same award-winning ease, performance and functionality found in the standard Creo Elements/Pro 5.0, yet in a customized version perfectly suited to students and educators.
Thousands of students and educators worldwide choose Creo Elements/Pro Student Edition because the tools, skills and knowledge gained from using this powerful solution are highly valued by manufacturers and design companies across the globe. By learning and practicing on this productive platform, students and educators can realize their ultimate potential in 3D design.

Creo Elements/Pro 5.0 Student Edition provides students and educators with the following capabilities and benefits: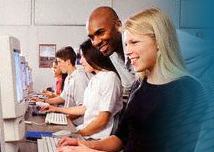 Easy to learn, easy to use- Hundreds of tools and an intuitive interface will bring your ideas to life- fast!
Unmatched performance- Creo Elements/Pro users perform tasks 40% to 70% faster than competitive CAD solutions.
All modules 100% integrated and associative- Changes made to one area will instantly propagate to all other areas—so you can instantly view and verify design changes.
Connect to information and resources via the Web- access information and resources across the World Wide Web at Internet speed.
Same CAD tools used in the industry- The tools you learn and the skills you develop will be immediately transferable to the professional world.
Order Now! If your goal is to learn a 3D CAD solution that's easy, powerful, and highly valued by the global industry, Creo Elements/Pro 5.0 Student Edition is the perfect choice.



About PTC - University Program Details




The PTC Education Program began in 1999, as a way to help teachers and professors bridge the gap between education and industry. PTC knows that technology and innovation are keys to success in the global marketplace, and that companies look for students with the most up-to-date skills. For that reason, PTC is actively working with industry, secondary school teachers and university professors to develop a complete education solution - from the secondary school all the way to the college / university level. PTC is committed to building a new generation of "technological thinkers" and helping students gain innovative skills for the future.

Today, more than 15,000 schools and four million students are using PTC solutions. In addition, the company's software has been incorporated in over 1450 universities globally, including 50 of the top mechanical engineering universities in the United States. The number of schools and universities continues to grow every year. They're proud to be part of a technological literacy movement that seeks to help bridge the academic gap and inspire all students to design the products of the future, because the designers of the future are PTC's future too.

With PTC's School & University Program, students can:
Build technological literacy
Learn to work collaboratively in teams
Develop communication, interpersonal and social skills
Improve critical thinking and strategic thinking skills
Increase confidence
Experience project-based problem solving
Become familiar with advanced design processes
Prepare for real-world careers in technology
Supplier Directory Categories
PTC - University Program is also listed in these categories: