About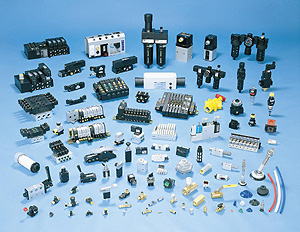 Parker Hannifin Pneumatic Division is a division of Parker's Automation Group. They have 17 manufacturing sites located in nine countries around the world. The Pneumatic Division's products are sold and supported by a large, global field sales force and application engineers linked by state of the art communication systems. In addition to Parker Pneumatics' global sales force, their products are also sold and supported by over 3000 distributors worldwide.
The Pneumatic Division is dedicated to the manufacture of quality Pneumatic valves, air preparation units and accessories for industrial and transportation markets. They differentiate themselves by offering customers the best in customer service with a broad array of system solutions and products to meet your application requirements.


Products Include:
Air Logic
Sensors
Vacuum Products
Airline Accessories
Air Preparation Units (FRL's)
Electopneumatic Products
Manual/Mechanical Operated Valves
Solenoid Air Operated Valves
The Parker Hannifin Pneumatic Division is dedicated to providing the most innovative, versatile, and reliable products for today's environment.
Supplier Directory Categories
Parker Hannifin / Automation / Pneumatic Division is listed in these categories: