Profile Home
About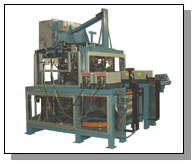 For over 65 years Precision Automation® Co., Inc. has developed innovative Automation Systems and Machinery. These systems have allowed their customers to streamline their manufacturing process, improve product quality and implement labor efficient systems. The company serves a diversity of markets both domestically and globally including food, pharmaceutical, consumer products, and industrial manufacturing.
Their manufacturing facility in Cherry Hill, New Jersey is led by a management team with extensive, hands-on experience in the Automation business.
Precision Automation® is an ISO 9001 Certified company, committed to satisfying the requirements of their customers by delivering high quality products and services that meet or exceed their customers' expectations. They strive to continuously improve their performance and capabilities in order to maintain their competitive edge. From design to inspection you have the benefit of their capabilities and experience. To discuss how they can assist with your automation needs call them at 856-428-7400.
Business Units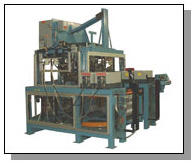 Contract Manufacturing – Machinery and Parts for Industry
Engineered Systems – System Integration, Special Machinery, Control Systems
Integrated Conveyor Solutions – Engineered Conveyor Systems, Order Selection & Distribution Systems, Custom Conveyors, Integrated Conveyor Systems
Vial Handling Systems – Vial Accumulators, Tray Loaders, Vial Dryers
New Jersey Wire Stitching Machine – Wire Stitchers and Bag Closing Machines
Arca Automation – Label Application Systems
Automated Sandwich Lines – Specializing in the automation of pre-packaged sandwiches
Services:

Machine Building:
• Build to Print
• Design & Build
• Prototype Development
• Production Runs
• Retooling
• Rebuild

Contract Manufacturing:
• Machining & Fabrication
• Components & Subassemblies
• Emergency Breakdown & Repair
• Control Panel Manufacturing
Engineered Systems:
• Engineering Services
• System Integration
• Vial Handling Systems
• Control Systems
• Flexible Automation
• Special Machinery
Conveyor Systems:
• Engineered Systems
• Custom Conveyors
• Integrated Conveyors
• Order Selection & Distribution Systems


Products:

• Vial Handling Systems
• Label & Identification Systems

• Wire Stitching Machines & Supplies
• Bagging and Bundling Packaging Machinery
Precision Automation Co., Inc. is listed in these service categories: