About

Precision Brand Products, Inc has been prominent in plant and tooling maintenance for over 65 years and we have grown to be one of the leading shim and toolroom products manufacturers in North America.
Keeping with our reputation for quality and service, we provide solutions to your most basic maintenance problems. Our worldwide customers know that we are committed to servicing their needs no matter where they are located, and our success is a direct result of the confidence we have earned over the years from our valued customers.
Our product line has expanded from the original 30 items to over 3,500 products, many unique to this site. Our website contains all the information you need to know about our time- tested Precision Brand shims, products and tools, which have been improved with technology through generations of master craftsmen. Please view the Precision Brand catalog for our full product line.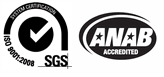 Precision Brand Products, Inc. is ISO 9001 certified, and you have our assurance that every product conforms to the specification published.
Trust the Precision Brand name for superior quality and reliable service for all your toolroom needs. Precision Brand Products, Inc. is a subsidiary of Precision Steel Warehouse, Inc.
Supplier Directory Categories
Precision Brand Products, Inc. is listed in these categories:
Technical Articles