About
SSI Fabricated Industrial Strainers - The Best Quality, On Time...


SSI Fabricated is a global provider of industrial style strainers, Y-strainers, T-strainers, duplex strainers and auto-cleaning strainers. From standard to custom, they strive to meet engineered design specifications for a wide array of strainers and pressure vessels. Fulfilling your fabrication needs with excellent turn-around time is their commitment. Call today for a free quote!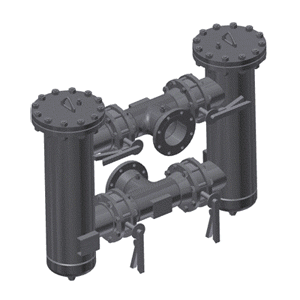 Construction
ASME Section VIII Div.1 (Std)
"U" Stamped w/ U1-A
B31.1
B31.3
B31.8
Materials
Cast Iron
Carbon Steel
Stainless Steel
Monel, Hastalloy C276, etc.
Ratings
Pressures to 3705 PSIG (255 BAR)
Temperatures to 800 F (427 C)
All Ratings From ASME Class 125# thru ASME Class 1500#
For Higher Class Ratings Please Consult Factory
Supplier Directory Categories