About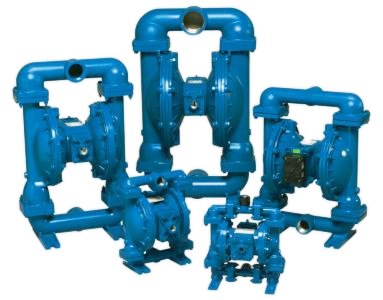 Founded to Fill Exceptional Pump Needs
Since 1965, SANDPIPER, a Warren Rupp, Inc. brand, has held a leading position in the air-operated double diaphragm (AODD) pump market with the broadest range of pump sizes, types and models that meet the need in a vast array of applications. Marketed primarily under the tradename of SANDPIPER® Pumps.
Over 45 Years of Industry Leading Experience
More and more competitors are entering the diaphragm pump business. The product, which in past years was the pump of the last resort, is becoming widely accepted in plants as the first choice in many cases.
Some of the key advantages we carry over our competitors include:

ESADS+Plus Air Drive System
GUARANTEED no-stalling performance, eliminating the need to choose among technologies for different operating conditions.

Unsurpassed Innovation
Provided the first BOLTED AODD pump design (48 years ago) that continues to provide service life in excess of service intensive V-band designs.
Developing Quality Products we are Proud of
Warren Rupp also enjoys many intangible advantages. The company is known to stand behind the product with a generous 5 year warranty policy, money-back guarantees, and factory-based training, education and troubleshooting. The Technical Services and Engineering Departments are available to all users and distributors. The company's distributors are known as highly professional companies around the world.
Our corporate parent company, IDEX Corporation is also a key to our global support and innoation.
Supplier Directory Categories