About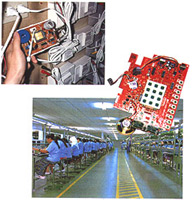 With a reputation for consistent and unparalleled quality Season has earned an ISO 9001 rating. Constantly exceeding their customers' expectations demonstrates excellence in their field of expertise.
As Season continues to grow and adapt to meet the needs of a rapidly changing world, they find themselves even more strongly committed to the basic principles and values that they believed in when the company was no larger than an office and small workspace. These values center on their workforce. They believe that people are their most valuable assets.
Season supports personal and professional development by providing on-going training and education, encouraging their employees to meet their full potential. They create a motivational work environment by recognizing and rewarding excellent work performance.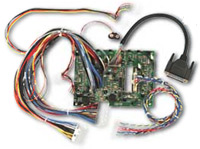 They Specialize in:
Mold Making
Plastic Injection Molding
Wire Harness Fabrication
PCB Assembly
OEM Turn Key Operation
Cable Manufacturing
Season's investment in its workforce has been returned many times over. Their commitment to each and every one of their employees is reflected in their dedication to exacting standards in the quality of their work. They believe that this degree of mutual commitment and concern is what makes Season unique; and this uniqueness is what makes them successful.
Supplier Directory Categories
Season Components Co. Ltd. is listed in these categories: