About
Smith & Associates is the #1 Independent Distributor of semiconductors, electronic components, and computer products to the world's leading manufacturers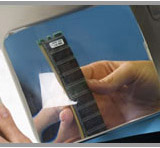 .
As a pioneer in the electronics distribution marketplace, Smith & Associates has spent over 20 years developing its customer-focused business model. Driven by customer demand and market forces, Smith acquires and stocks inventory required by their customers. With annual sales in excess of US$500 million, Smith is a leading supplier of CPUs, memory, integrated circuits, peripheral devices, and other electronic components. Smith representatives have deep product knowledge and market expertise. Sales are driven by customer needs rather than by Smith's on-hand inventory.
Leading global electronics manufacturers use Smith to:
Source parts on short lead times when parts are scarce or when production changes cause shifts in requirements;
Manage costs by making high-volume opportunistic purchases of components when open market pricing is below standard cost;
Liquidate excess inventory as soon as surpluses develop, to avoid carrying costs and the risk of declining values;
Manage component acquisition for service and warranty programs to reduce inventory carrying costs, take advantage of declining component price trends, and to insure adequate supply;
Design and implement highly customized inventory management and procurement programs to support a current build or to augment customer purchasing staff; and
Keep abreast of the latest price and supply trends.

Smith customers compete in the global computing, telecommunications, automotive, consumer electronics, aviation equipment, medical technology, and other electronics sectors -- all rapidly changing and highly competitive. Smith's private ownership and global management team provide the flexibility and responsiveness to deliver timely and unique solutions to meet dynamic supply chain challenges.
Smith's global reach, transaction volumes, and extensive network of customers, suppliers, and partners around the world, give them the contacts and knowledge to meet their customers' needs.
As an open-market leader, Smith has developed the QualityFirst approach to maintain pacesetting industry standards. Vendor qualification, QC and testing, and highly effective logistics assure their customers of the quality they demand. See QualityFirst on their website for more information.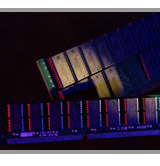 With a successful 20-year track record and original founders in place, Smith has the financial resources to support the requirements of the largest global concerns, with equal interest and focus on their early stage customers. Supported by a working capital credit facility provided by a group of international banks, Smith has more than $120 million available to support large transactions for their investment grade customers, and regional credit managers with authority to approve transactions for their smaller customers. See their website for more information on Financial Information.
Customer focus, sourcing flexibility, global reach, unmatched quality, financial strength, and experience are the reasons that Smith & Associates is the #1 Independent Distributor of electronic components to the world's leading manufacturers.
Supplier Directory Categories
Smith & Associates is listed in these categories: