About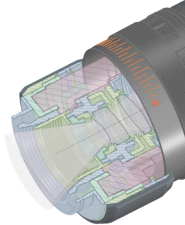 SpaceClaim 3D Modeling Software Solves Geometry Problems Fast.
At SpaceClaim, we believe that technology should work for you, not the other way around. Technology should make your job easier, not more complicated.
SpaceClaim enables anyone to create, edit, or repair geometry without worrying about underlying technology. With SpaceClaim, working with 3D modeling software becomes fast, easy, flexible, and rewarding, no matter where in the workflow you need it. Users of SpaceClaim can:
Edit, repair, and create any geometry - without worrying about where the file comes from

Increase productivity by removing the CAD bottleneck in your workflow

Manipulate geometry faster, easier, and more intuitively resulting in less time spent struggling with geometry and more time dedicated to primary job functions such as manufacturing, analysis, and concept modeling.

SpaceClaim's Story
Humanity evolves because we innovate and build tools to overcome obstacles in our lives. It's the foundation of society, no matter which corner of the world you live in. We enjoy and take pride in our ability to overcome our obstacles by bringing our ideas into reality.
At SpaceClaim, we believe that technology shouldn't hinder the innovation of new ideas, nor should it get in the way of developing high quality tools. Technology should accelerate and evolve our ability to work better and more efficiently.  More importantly, the processes of creating and producing shouldn't be stripped of their inherent enjoyment, especially by the very technology developed to support it.
In the beginning, we evaluated a number of product development workflows - from concept modeling to production – and discovered areas along the spectrum desperate for improvement. We set out to develop solutions that make the entire workflow run more smoothly while supporting the user in an easy, rewarding, yet powerful way.
In May 2014, SpaceClaim was acquired by ANSYS, Inc.
Supplier Directory Categories
ANSYS SpaceClaim is also listed in these categories:
Technical Articles