About
Click here to visit our online store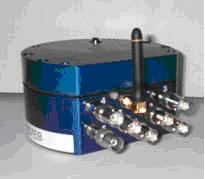 Established in 1992, Spectrum Instruments Ltd. markets a wide selection of advanced products and services to measure and trend the condition of mechanical and electrical systems. Condition monitoring of critical equipment allows operation and maintenance personnel to make informed operational choices that can result in improved reliability and productivity.
The manufacturers Spectrum represents are leaders in their industry - providing both quality products and unparalleled levels of application and product support. Their commitment to customer satisfaction compliments Spectrum's high standards for customer service.
Spectrum offers "high-tech" condition-based solutions for light, medium and heavy industry.
Spectrum's Areas of Expertise Include:

Vibration Measurement

Wireless Vibration Data Acquisition

Vibration Monitoring Systems

Infrared Spot Temperature Measurement

Infrared Thermal Imagers

Horizontal / Vertical Balancing Stands

Balancing Stand Instrument Retrofits

Optical Inspection & Recording Tools

Ultrasonic Inspection Systems

Ultrasonic Thickness Gauges

Laser Alignment Systems (New & Used)

Stroboscopes / Tachometers

Power Quality Monitors

Partial Discharge Meters

Training (Vibration, Ultrasonics & Thermography)

Rentals & Used Equipment

Repair & Calibration of Vibration Data Collectors, Laser Alignment Systems and Portable Shakers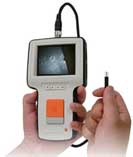 Information gathered by one or more of these technologies provides a more comprehensive "window" into the condition of plant equipment, and supports more informed decisions relative to the operation of that equipment.

Spectrum's network of authorized distributors are seasoned professionals, often with extensive experience in more than just one condition monitoring technology; their commitment to customer service is unmatched in the industry and together they look forward to exceeding your expectations in every way.
Supplier Directory Categories
Spectrum Instruments Ltd. is listed in these categories: