Profile Home
About
Stäubli is a leading manufacturer of textile machinery, quick release couplings and robotics systems. With a workforce of over 4000 employees Stäubli is present in 25 countries supported by a comprehensive distribution network in 50 countries worldwide.
Stäubli's North American headquarters is located in Duncan, South Carolina and has over 200 employees supporting Textile, Connectors and Robotics customers, with a dynamic sales force strategically placed on the West Coast, Canada, Mexico, and elsewhere throughout the continent.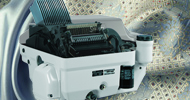 Weaving preparation systems, dobbies, cam motions, jaquard machines, harnesses, carpet systems and more.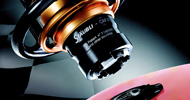 Quick connector systems for all types of fluids, gases and electric power, quick mold change, and tool changers.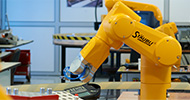 4-axis SCARA robots, 6-axis robots as well as specialized robots (painting, cleanroom, plastics, machine-tools and more).
Technical Articles

Robotics in aseptic drug manufacturing.
(Robots and Robotic Accessories)
They key to Advanced Aseptic Processing is absolute control of all sources of contaminants, most importantly the human element. Robotics and isolator-barrier systems are core technologies in this... (
View Full Article
)