About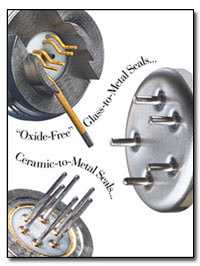 Tekna Seal LLC, a custom manufacturer of hermetically sealed connectors, glass-to-metal feedthroughs, hermetic seals, lithium battery seals, and ceramic to metal seals is a Minnesota company which was founded in 1979 primarily to manufacture insulated hermetic feedthroughs for implantable devices and batteries associated with implantable devices. Shortly after inception, it was realized that there were many opportunities for selling glass-to-metal hermetic feedthroughs in other markets including automotive, aerospace, high performance sensor packages for severe industrial processes, and critical military applications.

In 1990, Tekna Seal developed a unique glass-to-metal sealing process that allowed them to improve the performance and reliability of their hermetic seals substantially over the common sealing practices found throughout the industry. This process does not require pre-oxidation of the metal components.

This relatively simple difference has many advantages including:

Higher levels of hermeticity than industry standard.
Reliable, repeatable processing.
A wider variety of materials which can be hermetically sealed including Titanium, Molybdenum, Platinum, Silver and others.
The lack of oxide formation also means that there is not a requirement for post hermetic sealing oxide removal. This provides:
Lack of surface etching: tight tolerances can be held as machined.
No residual cleaning contamination.
Elimination of hazardous waste streams at Tekna Seal.
Reduced operations allowing for lower cost and shorter production lead times.
Additional offerings that they can provide include:
Glass sealed metal injection molded (MIM) packages, allowing for cost savings over machined components in moderate to high volume production.
Brazed ceramic feedthroughs using a titanium housing, pure gold braze, and platinum pins.
Supplier Directory Categories
Tekna Seal LLC is also listed in these categories: