About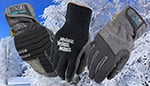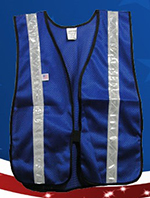 Texas America Safety Company (T.A.S.C.O.) specializes in safety glasses, ear plugs, work gloves, hard hats, safety vests, and other occupational safety products. We are a family owned business based in Brownwood, Texas and have been in business since 1992. While we concentrate on resellers, business, and industry, we also provide safety products to working and sporting individuals all over the world. Our main purpose is to provide our customers with high quality, stylish, and comfortable safety products.
We began by servicing the oil and gas industry in Central/West Texas and started by hand delivering all of the safety products directly to our customers. While we still deliver to customers in the area we have are now mainly selling products from our main website.
We are proud to say we have 3 generations of family working for the business. In addition, most of our associates have more than 5 years of service, and our key people over 10 years with the company. We have both the experience and the know how to help you with your safety questions.
The whole idea is to protect the working-man with safety gear that is comfortable, safe, and stylish. We may not be the largest supply company in the business, but we try to be the most flexible to fit your needs. All of our team will do whatever it takes to fulfill your expectations. Finally, feel free to call us at (1-800-646-5346 Toll Free) and talk to a real person.
Supplier Directory Categories
Texas America Safety Company is listed in these categories: