About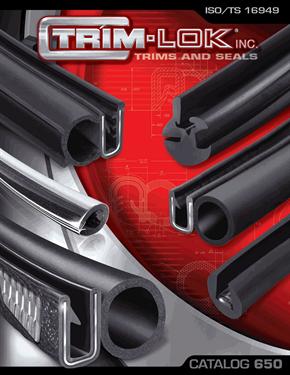 Trim-Lok, Inc. is the leading manufacturer of PVC push on edge trim, trim-seals and EPDM rubber-seals with over 40 years in the business. Trim-Lok was the original company that announced the latest in sealing technology with the Trim-Seal. This multi-tasked part creates a mechanical bond to almost any edge as well as seals against almost any surface. The seal is manufactured out of ozone and UV resistant EPDM rubber, while the trim is manufactured out of weather- and wear-resistant vinyl. Trim-Lok also manufactures and stocks parts that finish and protect rough edges, seals against leaks, minimize effects of vibrations, and decorative Mylar applications. Trim-Lok has become the leader by developing product lines such as their Flap-Seal and Hatch-Seal, which are not available anywhere else in the industry.
Trim-Lok stocks a large line of extruded PVC Nitrile tubing to fit your applications. They offer the highest quality PVC Nitrile available in a variety of shapes and colors to choose from. In addition, Trim-Lok manufacturers all products in-house to insure shorter lead times.

All of Trim-Lok's products meet the automotive TS/ISO 16949:2002 standard to guarantee high quality. Bring all of your PVC Nitrile needs to Trim-Lok, Inc.
Trim-Lok's website features an interactive 24-hours-a-day ordering system, which showcases an expanded product selection of new trims and seals. Customers will relish in the ability to build their own products through selecting the available styles, colors and textures of the particular product by using our propietary product builder. It easily allows customers to order products online without the hassle of calculating product codes and numbers. Customers can request a FREE SAMPLE of their final product to confirm the product meets their specific needs. Additionally, customers can utilize the website to request a FREE Trim-Lok catalog.
Supplier Directory Categories
Trim-Lok, Inc. is also listed in these categories: