About
Electronic Manufacturing Services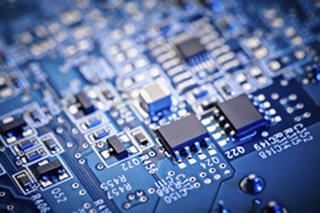 VR Industries, Inc. is an Electronic Manufacturing Services provider (EMS) that differentiates its self by providing the advanced capabilities of a larger EMS company with the technical service, flexibility, rapid response and support of a smaller, less rigid manufacturing partner.
The company is ITAR registered and was founded in 1985. It is headquartered in a 3,716 square meter (40,000 square foot) facility in a foreign-trade zone (FTZ) in Warwick, RI, USA.
We are very competitive on price, turnaround time, and service, but what truly separates VR Industries from competitors is product quality and organizational health (culture).
We consistently deliver defect free products by:
Rigorously verifying specifications prior to production
Strictly adhering to our ISO 9001 & 13485 certified Quality Management Systems (QMS)
Employing and empowering an experienced and stable workforce
Continuous Improvement
Our aggressive programs (lean manufacturing /continuous improvement/process control) are critical in maintaining high quality work, reducing costs and improving delivery performance. Our customers claim to enjoy the 'peace of mind' feeling they get when dealing with VR Industries.
High Quality / High Complexity
VR Industries manufactures high quality, complex products in low to mid volume (tens of thousands) production sizes. Our focus on low to mid volume business opportunities has fostered the development of highly differentiated services that meet the unique requirements of customers with these needs. This allows for adaptive and swift assembly services.
We know how to use technologies that meet individual customer needs. Advanced electronic manufacturing capabilities using leading-edge packaging, such as fine pitch components, micro-ball grid array (micro BGA) and 0201s, enable customers to access new technologies that are essential to maintaining a competitive edge.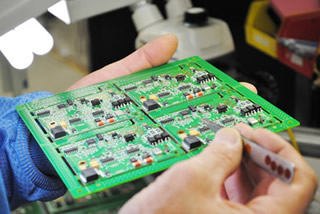 Core Capabilities
PCB Assembly

Prototype & Pre-Production
Low to Mid Volume Production (tens of thousands)

Electromechanical System Assembly / Box Build
Inspection Services
Test Services
Program Management
Material Management
Engineering services through strategic partnerships
Technical Capabilities
SMT – Multiple MYDATA Lines – providing flexibility
AOI – (Automated Optical Inspection)
Jade Handex Selective Soldering
Dedicated Leaded & ROHS lines and wave soldering
High Resolution X-Ray
Aqueous Zero-Ion G3 ionic contamination testing
Dedicated System Assembly Cells
Dedicated Test Department

ICT – Teradyne
System level functional test
Board level test
Burn-in

Soldering Personnel trained & certified to IPC J-Std-001ES (Space Addendum), Class 3 standards
Program Manager assigned to each customer.
ESD safe manufacturing environment
Certifications & Registrations
ISO 9001
ISO 13485 (Medical Device)
ETL Listed
UL 508A
ITAR Compliant
J-STD-001ES Space Addendum
CAGE Code: 0RRX5
DUNS #188277222
SBA Status: Small Business

Markets We Serve
VR Industries serves a wide variety of markets, including Medical, Military and Aerospace, RF Communications, Sensors, Computing, Green Energy and Industrial Equipment.

Supplier Directory Categories
VR Industries, Inc. is listed in these categories: