About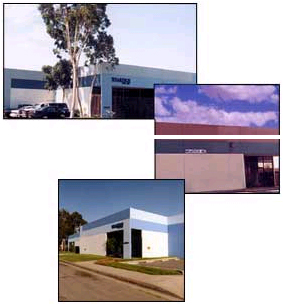 Weartech International Inc. was founded in 1990 with the goal of using its technical and practical savoir-faire to offer its customers solutions to their wear problems. Industries world-wide are being met with increased demands for efficient, timely delivery of their products. This is only possible if the equipment being used is constituted of parts that are effective, enduring and economical.

With over 150 years of combined experience, the collaborative efforts of the Weartech team enable it to be a leader in manufacturing expertise alloy development, engineering, and application technology. Furthermore, Weartech is committed to being a powerful force in the market through excellence in service, quality and technology.

Weartech has always maintained a high standard of quality and continues to implement in-process quality control procedures to manufacture products of the highest grade. To reach that goal, Weartech Intl., Inc. produces its products to the ISO 9001 system and is a certified ISO 9001 registered company.





As a manufacturer of wear resistant alloy consumables (rods, electrodes, wires and powders) and engineered components, Weartech products are formulated with sound metallurgical principles to offer you and your customers products with excellent performance.

Weartech's various products are the culmination of a multitude of quality control steps. From the purchasing of raw materials to the packaging of the product prior to shipment, Weartech exercises strict standards of quality that conforms to, if not surpasses, that of the industry.

All Weartech products are manufactured using top-of-the-line, pre-tested and quality approved raw materials. Furthermore, only the pre-approved mastermelts will be utilized in the manufacturing of the product to insure product consistency in composition.
Supplier Directory Categories
Weartech International Inc. is listed in these categories: