About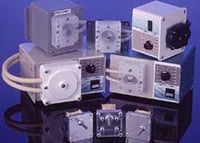 Anko Products, Inc., founded in 1980, maintains total commitment to manufacturing excellence, product quality and customer satisfaction, recognized with their ISO9001 Certification. Anko serves a worldwide base of customers from their corporate headquarters and manufacturing facilities in Bradenton, Florida. Their most recent expansion includes the addition of a complete R&D Engineering and Testing lab.

Anko designs and manufactures a compete line of MityFlex® peristaltic pumps. As components in literally thousands of OEM products, Anko pumps are engineered and built for rugged dependability, efficiency and reliable operation.

Anko Products has recently added two new peristaltic pumps to the inventory list, the Model 1000 and the Model 2000. The Model 2000 is a peristaltic pump with flows to 3800 mL/min. This unit is variable speed using a 90 VDC motor with replaceable brushes. It also has a reversing feature. OEM units are also available. Anko's Model 1000 variable speed pump may fit your application at a lower cost than their 913 model. This unit is enclosed in a highly durable Thermofil case. The flow rate is 1.5 - 230 mL/min.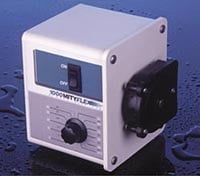 Anko Peristaltic Pumps...move materials cleanly, efficiently, quietly and cost effectively.
Flow rates from .4 to 3,800 mL/min.
Contamination free pumping
Lift up to 29 ft.
Variable speed drives
Unique self-locking roller assembly
Custom designed features to suit your application
Prototypes or production runs
Off the shelf units available
Supplier Directory Categories
Anko Products, Inc. is also listed in these categories: