About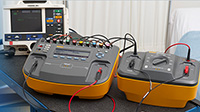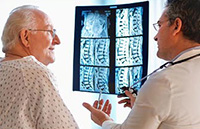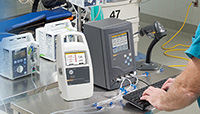 Fluke Biomedical leads the world in the manufacture of biomedical test and simulation products, including electrical safety testers, patient simulators, performance analyzers, and fully-integrated and automated performance testing and documentation systems. Fluke Biomedical also provides some of the most trusted and accurate X-ray test and measurement, diagnostic imaging, radiation safety, and oncology quality-assurance solutions for regulatory compliance.
Today, medical device manufacturers, biomedical professionals, physicists, field service, and other medical personnel must meet increasing regulatory guidelines, higher quality standards, and rapid technological growth while performing their work faster and more efficiently than ever. Fluke Biomedical provides a diverse range of software and hardware tools to meet today's challenges.
Fluke Biomedical strives to lead our market segments through ongoing improvement of current offerings and creative solutions to customer needs. The multi-functional project teams have a remarkable in-house knowledge base; including expertise in mechanics, electronics, software, systems, engineering, service, and manufacturing technology. Through participation in a wide range of industry associations, conferences, and speaking events, Fluke Biomedical pays careful attention to trends in evolving technology and new applications to provide a fresh perspective when contemplating new products or current product enhancements.
Fluke Biomedical employees are committed to maintaining the high quality of our products and services. Fluke Biomedical solicits customer input on quality and product features and then designs, validates, manufactures, and services these to requirements. Fluke Biomedical shows its ongoing commitment to quality through the continuous improvement process required by our internationally recognized ISO 9001 Quality System registration.
Supplier Directory Categories
Fluke Biomedical is listed in these categories: