About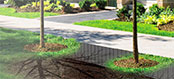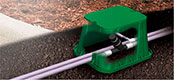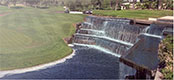 NDS is the industry's primary source for solutions in Storm Water Management, Efficient Landscape Irrigation, and Flow Management Valves for the residential and commercial markets. We remain dedicated to manufacturing products that feature superior performance, durability, are easy to install and widely available. These features have made NDS a trusted and knowledgeable partner in water management solutions both domestically and internationally. We provide our customers with exceptional service and support that allows them to solve their water management problems. We welcome you to our website and hope you find what you need.

Drainage Solutions
From your backyard patio to the neighborhood aquatic center, from the factory floor to a professional sports facility, NDS offers superior quality drainage solutions for every environment.

Permeable Pavers
Offering a sustainable alternative to traditional paving methods, NDS permeable pavers look identical to regular turf or gravel, but can support anything from a firetruck to daily vehicle parking.

Root Barriers
Preventing costly damage to sidewalks, hardscapes and foundations, NDS root barrier products help protect homeowners and communities against the high cost of reparations.

Irrigation
From point source to inline emitter tubing, fittings, valves and more, NDS offers efficient drip and micro-irrigation products that provide complete, system-oriented solutions for the green industry.

Valve and Meter Boxes
Available in a wide variety of sizes, colors and designations, all NDS boxes and lids contain UV inhibitors for sustained durability and performance in direct sunlight.

Flow Management
From expansion repair and compression couplings, to spring, swing check and ball valves, NDS offers a full line of products for irrigation, plumbing, pool and spa and industrial applications.
Supplier Directory Categories
NDS, Inc. is listed in these categories: