About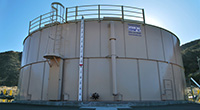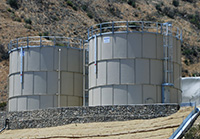 Superior Tank Co., Inc. (STCI) has been manufacturing and installing a complete line of bolted steel tanks and welded steel storage tanks for the potable water, wastewater, fire protection, rain harvesting and crude oil Industries since 1984. STCI was the first to apply Thermoset Fusion Bonded Powder Coatings to bolted steel storage tanks resulting in outstanding coating durability.

STCI's Bolted Steel Tanks can conform to a variety of industry standards including American Water Works Association (AWWA) for potable water storage and National Fire Protection Association (NFPA) for fire protection. In addition, our steel storage tanks are certified to standards set for FM Approvals and American Petroleum Institute (API).

STCI can manufacture and erect chimed bolted steel storage tanks with capacities from 4,000 to 2,500,000 gallons. For larger capacities, our flat panel bolted steel tanks are available in sizes up to 3,500,000 gallons. STCI bolted steel tanks are manufactured in our State of the Art facility in California using the latest equipment such as our robotic welding arm and CNC machinery. Our bolted steel tanks are prepackaged then shipped directly to job site for fast installation.

As our steel storage tank components are fabricated with precision and compiled as a complete kit, customers can be assured parts will fit together properly for hassle free erection. Our storage tank installation teams are some of the most experienced in the industry with lead members having over 30 years in the bolted tank industry. Based from our California and Texas Operations Centers, our installation crews can erect bolted tanks throughout the United States.

In addition to bolted steel tanks, STCI can also fabricate welded steel tanks ranging from 10,000 to 2,500,000 gallons. Similar to our bolted steel tanks, our welded tanks can adhere to the standards set by AWWA, API, NPFA and FM Approvals under the subsections related to welded steel storage tanks.

In addition to welded tank fabrication/installation and bolted tank manufacturing and erection, STCI offers tank repairs and service. When new or replacement tank parts are needed, STCI can supply standard and custom parts to fit customer requirements.
Supplier Directory Categories
Superior Tank Co., Inc. is listed in these categories: