About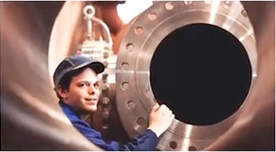 SPX Corporation (NYSE: SPXC) is, along with its subsidiaries, a diversified, global supplier of infrastructure equipment with scalable growth platforms in heating, ventilation and air conditioning (HVAC), and detection and measurement markets, and a strong presence in power and energy markets. With operations in 20 countries and approximately $2 billion in annual revenue, we offer a wide array of highly engineered infrastructure products with strong brands.
HVAC solutions offered by our businesses include package cooling towers, residential and commercial boilers and comfort heating products. Our detection and measurement product lines encompass underground locators and inspection equipment, fare collection systems, communication technologies and specialty lighting. Within our power platform, we are a leading manufacturer of medium and large power transformers, as well as critical equipment for nearly every type of power plant, including cooling systems, heat exchangers and pollution control systems.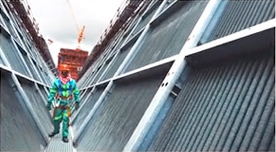 Our business strategy is focused on driving growth in our HVAC and detection and measurement businesses through new product innovation; geographic and channel expansion; entry into adjacent markets and targeted strategic initiatives. In addition to leveraging our scalable growth platform in HVAC and detection and measurement, we are focused within our power businesses on taking advantage of our leading engineering and manufacturing expertise to decrease costs and increase efficiency. This ensures that we are well-positioned to benefit from a global power market recovery and future global infrastructure investment.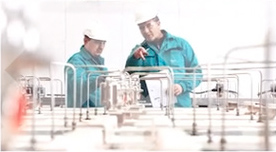 Meeting the needs of a rapidly changing world while maintaining today's existing infrastructure is a challenge that inspires everything we do. We bring creativity, an entrepreneurial spirit and an unwavering commitment to surpassing our customers' needs for safe, reliable and efficient solutions. Our innovative, customer-centric approach to solving critical business and societal needs is based on our decades of industry expertise and a proven track record of delivering highly engineered, reliable products that meet the highest standards of excellence. It is with this commitment that we continuously pursue new and better ways of collaborating with our customers around the world to help them grow and drive their businesses forward.
Based in Charlotte, North Carolina, SPX Corporation employs approximately 6,000 people worldwide.
Supplier Directory Categories
SPX Corporation is listed in these categories: