About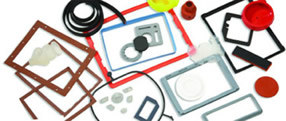 Providing Solutions to Design Challenges with High Performance Elastomers

Stockwell Elastomerics, Inc. is dedicated to serving original equipment manufacturers (OEMs) and users of specialized equipment in the technology sector. The customers who benefit most from our capabilities are those manufacturers who utilize design innovation as part of their strategy to compete in their markets.

Our Niche Market

Our prime customer base includes companies in the Analytical Instrumentation, Medical Diagnostic Equipment, Industrial Controls, Information Technology, Portable Data Acquisition, Telecommunications Equipment, and Aerospace and Alternative Energy Industries related industries.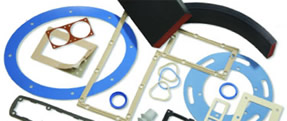 Our Core Competence

Our core business is providing die cut, fabricated and custom molded rubber components in silicone rubber and similar high performance elastomers. These components are most often specified to solve fluid sealing, weather gasketing, cushioning, thermal management and special electro-static discharge (ESD grounding) and electro-magnetic interference (EMI shielding) issues in OEM designs for the technology sector.

Our Production Capabilities

Stockwell Elastomerics, Inc. is the only US-based rubber component manufacturer providing the full range of production capabilities including:
Die cutting of solid and sponge rubber, such as Poron® cellular urethanes, Silicone Foam and Sponge and many solid elastomers and rubber materials
Compression and transfer molding of silicone, fluorosilicone and electrically conductive materials for EMI Shielding
Silicone injection molding (LSR) of gaskets, seals and custom components from 10 to 70 durometer Shore A and standard and custom colors
Lamination of pressure sensitive adhesive onto Silicone Rubber, Poron cellular urethanes and many other high performance materials. Acrylic adhesive laminated to silicone rubber is one of special capabilities.

Bonding of silicone rubber into layers, conductive coating for ESD grounding and corner splicing of large silicone gaskets and special bonded assemblies
Water jet cutting of sponge and solid rubber gaskets using our clean, non-abrasive water jet cutting systems
Our Commitment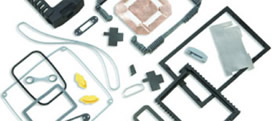 As a small business with broad capabilities, logically our capacity has limits. Therefore we cannot be "all things to all people." If we cannot effectively support your requirement, we would prefer to decline to bid or engage in product development. However, if the requirement fits our profile, you will find Stockwell Elastomerics, Inc. to be highly responsive.

Our on-site manufacturing facility operates 2 shifts. Our production and customer service teams are located in the same facility to provide seamless support for our customers. If your requirements are a good fit for our core business, call us to arrange a visit to our facilities. We would be glad to provide a tour and discuss how we might be of service.
Supplier Directory Categories
Stockwell Elastomerics, Inc. is also listed in these categories: