About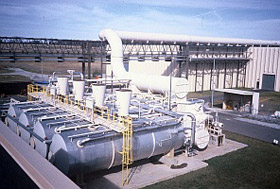 VOC ABATEMENT AND SOLVENT RECOVERY SOLUTIONS FOR:
Lithium Ion Battery Manufacturing
Packaging and Gravure Printing
Degreasing and Manufacturing
Coating and Painting Processes
Pharmaceutical Applications
THE RIGHT CHOICE FOR SOLVENT RECOVERY
AMCEC provides design, engineering, equipment and installation of recovery systems, using activated carbon or zeolite adsorbents for solvent recovery and VOC emission control.
Li-Ion battery manufacturers, packaging printers, degreasers, pharmaceutical companies, etc. will benefit from AMCEC's proven solvent recovery process which pays its way while meeting VOC compliance demands.
AMCEC's team of seasoned engineers is dedicated to providing quality engineering and services. Their goal is to design and supply high performance, cost efficient process systems that meet each client's individual requirements.
With thousands of systems in operation, more than 80 years of worldwide experience, and billions of pounds of solvent/VOCs recovered each year, AMCEC enjoys a good reputation for its conservative engineering, quality equipment and services, and is a recognized leader in the fields of vapor phase carbon adsorption and solvent recovery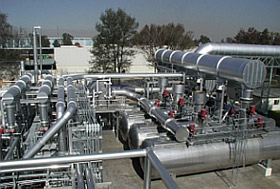 .
AMCEC OFFERS
In-situ steam and hot gas regenerated systems for:
Recovery of most industrial solvents
Recovery of NMP using a special hybrid process
Recovery of BTEX from refinery wastewater
VOC abatement
Recovery of VOCs from ground water/ soil remediation
Treatment of landfill gas for removal of VOCs

Supplier Directory Categories
AMCEC, Inc. is listed in these categories:
Technical Articles