About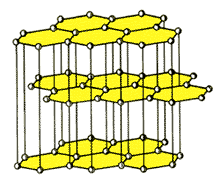 Dynamic Coatings, Inc. is your source for the application of dry film lubricant, adhesive or wax solutions. The company is centrally located in the Midwest and the Chicagoland area.

Dynamic Coatings received its certification of registration for ISO 9001:2000 on July 8, 2003. Dynamic Coatings strives to adhere to current Quality Standards and maintain the latest processing capabilities in order to meet customer's needs.

Whether you bring DCI into solve a corrosion, friction, release, wear, dielectric, EMI/RFI, anti-seize, torque/tension, or lubrication problem during design, or a problem that develops during production, assembly or in the field, Dynamic Coatings will help you find the best, most cost effective solution. They want to be an extension of your engineering staff and provide the latest technical information available.

Dynamic Coatings' dry film lubricated, adhesive or wax coatings include: DuPont Teflon® finishes, Chem-Lok®, Delta Flex®, Delta Seal®, Delta Tone®, Emralon®, Everlube®, Fel-Pro®, Kal-gard®, Lub-Lok®, Magni® Zinc-Rich 1000 hr. Corrosion Resistance Coatings, Molykote®, Polyseal®, Sandstrom®, Xylan®, Dynalloy™, DynaSeal™, DynaSlip™, DynaStar™, DynaStat™, or any commercially available product.
Dynamic Coatings, Inc. strives to provide its customers with the best quality, delivery and custom solutions through establishing an atmosphere for continuous improvement.
Supplier Directory Categories
Dynamic Coatings, Inc. is listed in these categories: